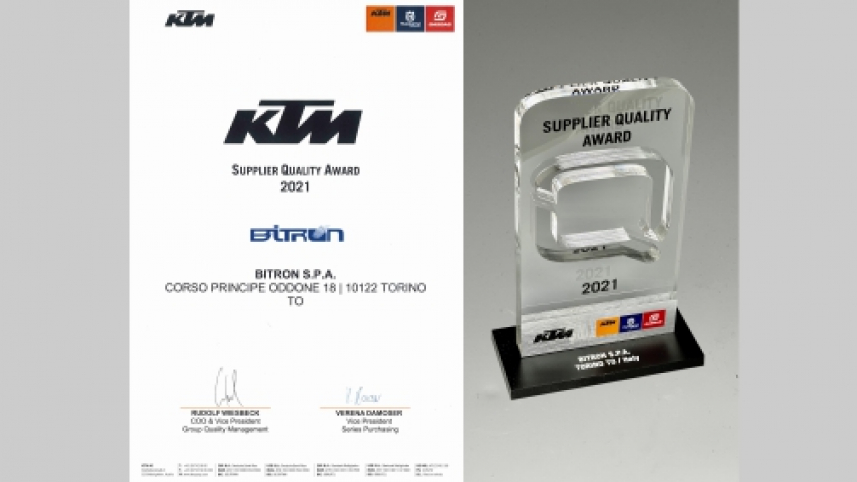 KTM Supplier Quality Award - 2021
Since 2016, Bitron has been awarded the KTM Supplier Quality Award, which recognizes the quality and efficiency of our components.
The story of Bitron Savona begins in 1984. At that time the plant bore the name of Siceb and was completely dedicated to the production of components for automobiles. Later, after renaming the plant, Bitron Savona also began to take care of products for motorcycles, quickly becoming a supplier of the most important OEMs in the market. Today, as in the past, Bitron Savona is recognized for the high quality of its components and the efficiency of its development processes.
We want to thank KTM AG for this certificate: the quality of the components we supply to our customers is, and always will be, the priority of our work.
Gallery