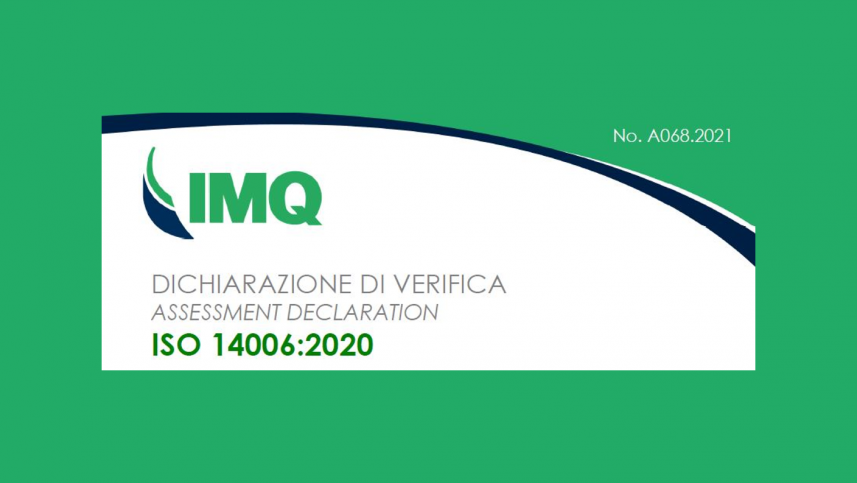 Ecodesign | Declaration of conformity ISO14006:2020 Bitron Electronics
Respect for environment and development of innovative technologies and processes are essential to combine progress and protection of resources with a view to sustainable development. What is the basis of the design in Bitron:
creation of high quality and high performance products with minimal impact on the environment, guided by the concepts of ''Life Cycle Perspective''

use of increasingly eco-sustainable raw materials and alternative energies

reduction of risks to the health and safety of people and the environment, ensuring the use of substances and mixtures that have less and less impact.
Bitron Electronics systematically integrates within its R&D department of Grugliasco headquarters, in Italy, the typical concepts of Ecodesign, through the application of the ISO 14006:2020 guideline, in particular for the products of the Energy market.
Last December, the IMQ certifier issued the declaration of conformity to ISO 14006:2020 to Bitron Electronics, confirming the internal attention in considering, evaluating and trying to minimize the environmental impacts that products entail during their entire life cycle:
Upstream
Extraction of raw materials

Semi-finished production

Transportation
Core
Finished product production
Downstream
Transport of the finished product

Use of the finished product

End of life and disposal / recycling / reuse
A fundamental tool for assessing and measuring the environmental impact and continuous improvement is the implementation of ''Life Cycle Assessment'' studies on products. The LCA allows to better understand the phases, components, processes and materials on which to concentrate efforts to reduce impacts and the identified ''Lesson Learned'' and ''Best Practice'' are the foundations for future projects.
For these reasons Bitron Electronics, in collaboration with the end customer, always evaluates the need for new LCA studies, which can possibly be used to obtain the EPD certification, which certifies the environmental performance of the finished product. 
Some examples of ''Best Practice'' integrated into the design process:
reduction of energy consumption during the manufacturing and use of the product

reduction in the amount of material used

use of recycled material or material from sustainable supply chains

reduction/reuse of packaging and/or use of packaging with a lower environmental impact

facilitation of the product disassembly phases for the recovery of end-of-life materials

reduction of the environmental impact of the product at the end of its life (e.g. use of recoverable/recyclable materials)
The journey towards sustainability is long and full of challenges, but another important road has been taken.
Gallery