The chassis system manages the dynamic behavior of your vehicle. Its perfect control impacts directly on the driving experience in terms of safety, comfort and efficiency.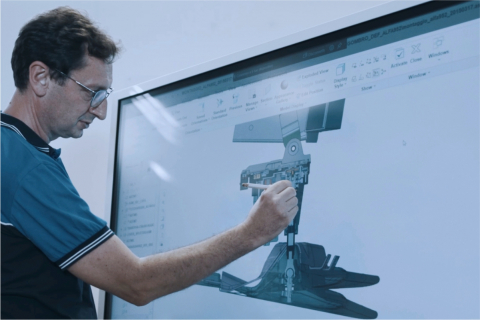 What are we doing?
Bitron is market leader of a wide range of chassis products. Thanks to a granitic know-how Bitron is able to develop innovative mechatronics solutions. Our portfolio, constantly innovated by the most advanced technologies, includes a wide range of high efficiency actuators, sensors and accelerator pedals.
Looking at the future
Our research team is focused on the use of lighter materials that reduces weight in order to increase the system performance. In addition, we are upgrading the integration of mechanical and electronic parts, in order to provide more adjustable driving assets
Accelerator pedals
Description
In Bitron, we have a long-term experience in developing and designing totally customizable accelerator pedal modules.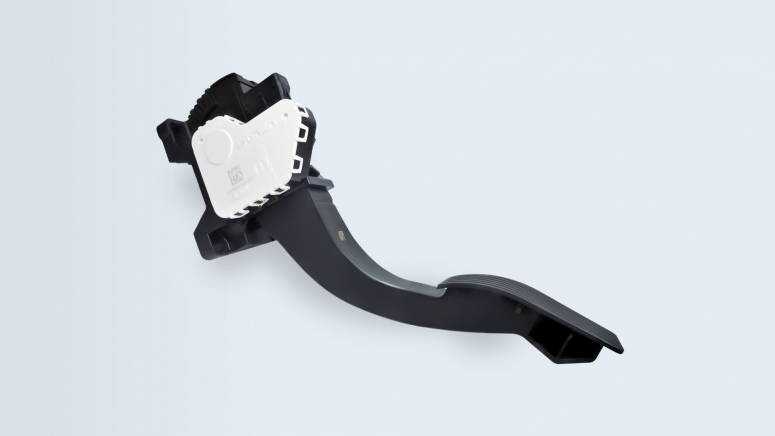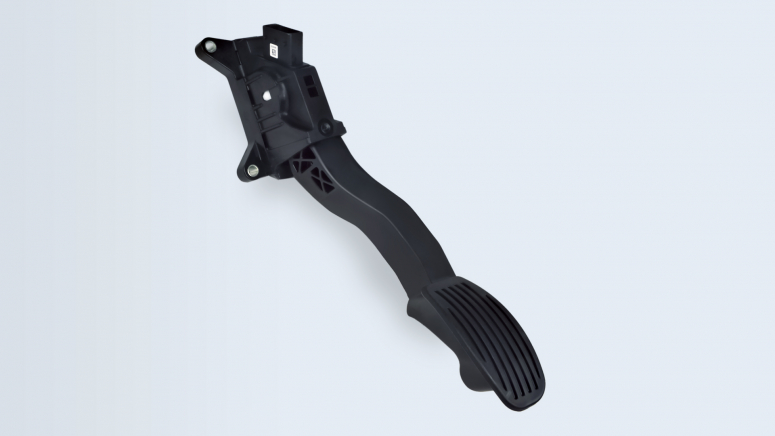 Key features:
Redundant output with sliding contact or contactless angular sensors

Mechanical hysteresis

Kick down option

Floor mounted and suspended variants

Specific customer assembly interfaces and pedal ergonomics
Pedal switches and sensors
Description
Bitron traditional switch with applications like rear/stop light activation or pedal neutral position detection includes now contactless sensors for gears detection, angular speed detection including design with safety relevant characteristics and self diagnosis.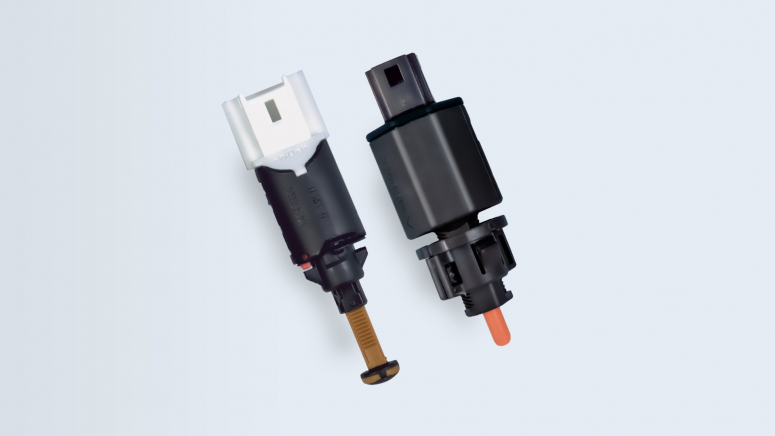 Key features:
Self-adjustment position by pedal action

Compact full plastic body with easy lock systems

Customized connector integrated or wire-to-wire

Double or single electrical circuits
Smart actuators
Description
Actuators importance is growing fast in the development of vehicles architecture, with an extraordinary range of applications. Their features cover many critical issues: temperature ranges, actuation forces, integration with electronic, linear and rotary movements. Our actuators portfolio includes applications with DC or BLDC motors, able to integrate position sensors, electronics, and to handle actuators movement via CAN communication.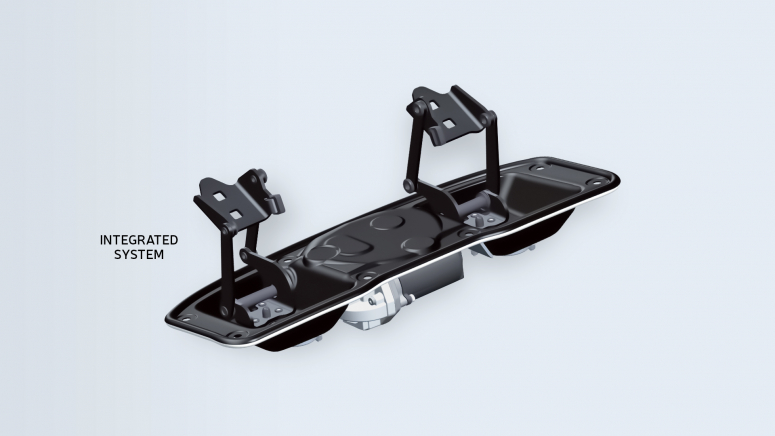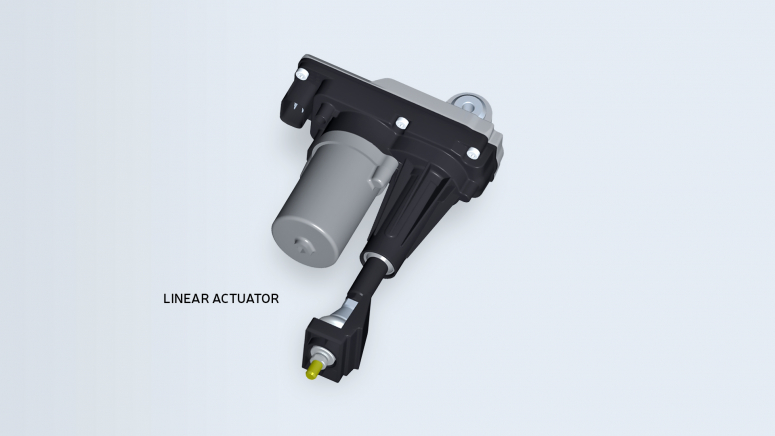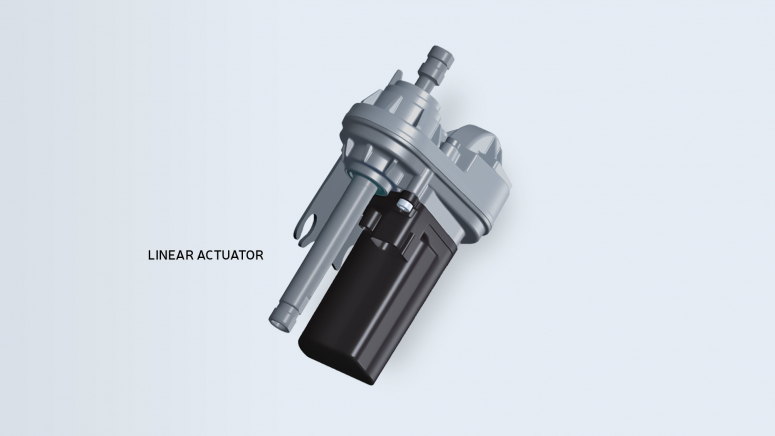 Key features: 
Full

customized

design: software, hardware and

mechanical

Integrated

BLDC

motor

Full

dedicated

ECU for

motor

driving

and

diagnostic

feedbacks

IP67

compliant

High speed CAN/LIN

communication

Operating temperature: -20°C+105°C
Position sensors
Description
We have a long-term experience in the development and design of perfectly customizable position sensors.
Key features: 
Angular and linear sensor position

Analog/digital output

Programmable output

Water/dust proof,

hydrolysis

resistant

Suitable for harsh environment
Brake light sensors
Description
Connected to the brake system, Bitron's brake light sensors are able to detect the exact position of the pedal, whether it is in activated or rest position.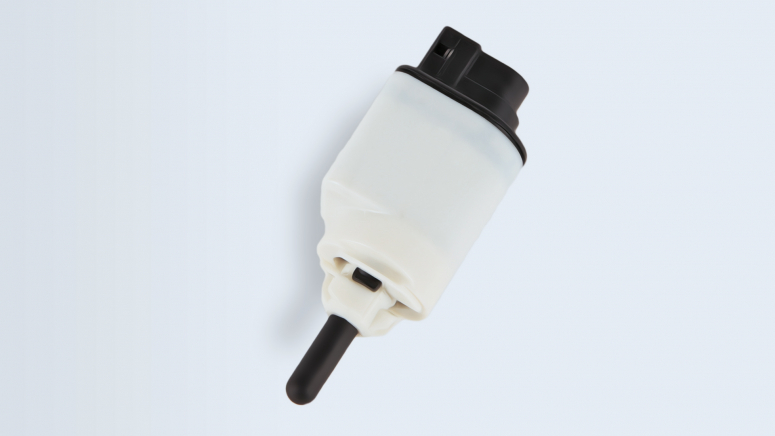 Key features:
Redundant output for safety purposes

Contactless switches grant long life expectancy and reliability

Self adjusting "zero" position during assembly

operation

Fail-safe assembly operation (push and tilt)

Reusable in case of disassembly
Vacuum switches and sensors
Description
Vacuum sensors and switches are directly connected with the power-brake system, either on brake-booster or on pipeline, and used to activate/deactivate auxiliary vacuum pump on electric vehicles. They also provide the start & stop activation.
Switches key features: 
Normally open / normally closed architectures

Operating temperature: -40 °C / +125°C

Nominal working current: 5mA

Maximum current: 15 mA

Contact resistance: standard <10 ohm. optional <1 ohm

Operative life: >500.000  cycles 0/-900 mbar

Production: ~730.000 pcs delivered  in 2013
Sensors key features: 
Double measurement for redundancy

Pressure range: 0 / 3 bar abs (0 / 43.5 psia)

Operating temperature: -40°C / +150°C

Communication protocol: analogic output

Integrated check valve
Acoustic warning devices
Description
The Bitron acoustic warning system is an ultra-compact device capable of producing high level of sound with very low current consumption. Typical application can be reverse-gear warning system, automatic tail gate alert, vehicle welcome sounds. Our device integrates a piezo-electric transducer with a driver that amplifies the signal coming from the body computer.
Key features: 
Ultra-compact

Piezoelectric

sound

generator

,

with

Microcontroller-less

architecture

Full protection

against

automotive pulses and reverse

battery

Sound

generated

by Body Computer or 

two

custom

defined

tones

Operating

Supply

Voltage: +10V to +16V

Sound

Level

: > 80dBA  @ 1m, 13,5V

Low

Current

Consumption

: <40mA 
Power controls
Description
Bitron's  seat control modules handle the movement of up to ten engines and provides various seat-related comforts. Basing the actuation on relays, we can design silicon-based solution with PWM speed adjustment, providing better comfort and settings accuracy.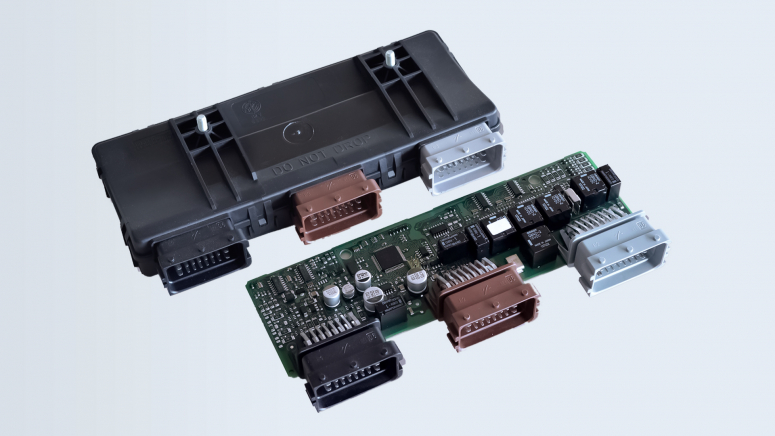 Key features: 
Fully

Customizable

Architecture:

Many

ECUs

developed

for

different

carmakers

, with modular

solutions

to

meet

each

customer

need

Up to 10 seat adjustment motors control, with 3 simultaneous movements and precise

position feedback.

Full Comfort management:

Driving

of

mechanical

and

pneumatic

Massage,

Heating

, and

Ventilation

Real-time Seat monitoring: with

acquisition

of multiple

external

sensors

and responsive

actuators

control

Advanced Network Management: CAN High-Speed, LIN Master/ Slave, UDS

diagnostics

and

bootloader

Smart

Functions

: Memory store/recall,

Easy Entry/Exit, Steering Wheel adjustment, "Driver Wake-up" feature

Safety

Functions

: ASIL B on

critical

motor

movements

, full

diagnosis

on power output

Proprietary

Anti-

Pinch

algorithm
Sensors
Description
We have upgraded our mechanical switches to contactless sensors. With an improved gear and angular speed detection, their innovative design ensures relevant characteristics in terms of safety and self-diagnosis. 
Key features: 
Hall sensor
ISO 26262
Sensor with integrated magnet or magnet in the lever
Zero gauss technology or variable magnetic field