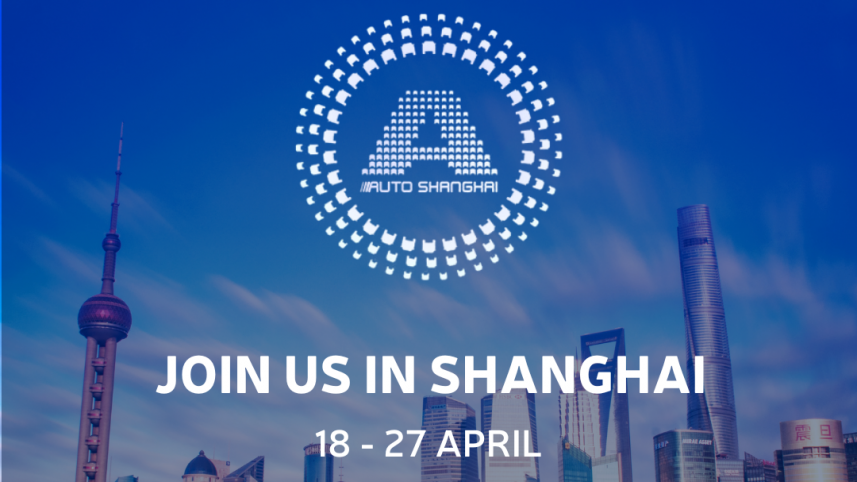 Bitron to showcase latest innovations at Auto Shanghai 2023
We, Bitron Group, are glad to announce our participation to Auto Shanghai 2023, from April 20th to April 27th! As one of the largest and most significant automotive shows globally, this event is the perfect opportunity for us to showcase our latest advancements and technological innovations in the industry.
We are excited to exhibit our mechatronic components for HMI (human-machine-interface), powertrain, chassis, and hydrogen fuel cell vehicles at Auto Shanghai 2023. Our state-of-the-art components are specifically designed to enhance vehicle efficiency, performance, and reduce environmental impact, and we can't wait to share them with car makers and visitors at the event.
Come and visit us to discover our technologies dedicated to mobility industry:
ECU design with Automotive Standards: We offer advanced and customizable electronic control units (ECUs) designed to meet the rigorous demands of the automotive industry. Our ECUs are compliant with the latest automotive standards, ensuring optimal performance and safety.
Mechatronics product design capabilities: Bitron Group provides comprehensive mechatronics product design capabilities, including design, engineering, and manufacturing of electro-mechanical systems. Our mechatronic solutions offer improved efficiency, functionality, and cost-effectiveness.
Aesthetics part design: We are also specialized in aesthetics part design. Our dedicated team ensures that these parts meet the highest standards of durability and functionality.
Cyber Security: As the automotive industry becomes increasingly digitized, cybersecurity is a critical topic. Bitron Group provides advanced cybersecurity solutions to protect vehicles and drivers from potential threats.
Functional Safety: Bitron Group's expertise in functional safety, including ASIL D (Automotive Safety Integrity Level D) design capabilities, ensures that our components and systems are designed to meet the highest safety standards.
With the growing demand for sustainable and eco-friendly vehicles, we are confident that our components for hydrogen fuel cell vehicles will be a significant draw for attendees. We are proud to offer innovative solutions that not only improve the driving experience but also reduce emissions and fuel consumption.
Furthermore, we are eager to engage with industry leaders and experts at the event. This provides an excellent opportunity for us to network, learn about emerging trends, and explore potential collaborations and partnerships.
Overall, the Bitron Group is committed to providing cutting-edge technology and industry expertise aimed at driving the industry towards a more sustainable and eco-friendly future. We look forward to meet attendees from all over the world! Join us at Bitron's booth: 2AB022.