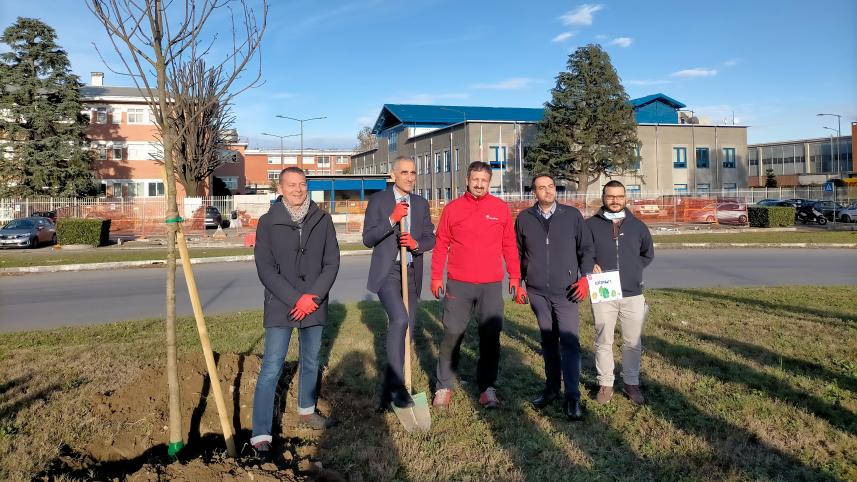 Bitron Sustainable Commitment continues: New urban wood in Grugliasco
After the success of the reforestation in Cormano, Bitron Group continues its sustainable commitment.
Bitron sustainable commitment: on November 26, 2021, another important project was completed: the planting of trees in Grugliasco, along Strada del Portone, in front of Bitron Industrie - Headquarters.
Sustainability through cooperation: with the coordination of Rete Clima, in accordance with the Technical Protocol Forestazione Italiana, the patronage of the Ministry of Ecological Transition and the supervision of the councilor for civic services of the Municipality of Turin, Francesco Tresso, the "Urban Forest" of Turin was enriched by a new "linear" urban wood with the planting of 600 seedlings and 30 tall trees.
Sustainable commitment and ecosystem services: in addition to beautifying the area, the project is aimed at reducing pollution related to vehicular traffic, benefiting from "ecosystem services" provided by greenery, such as CO2 storage, reduced temperatures and increased urban biodiversity.
The Bitron Group, always careful about the theme of eco-sustainability, is proud to have participated, together with other companies, in this important event.
Vincenzo Romanò
Gallery