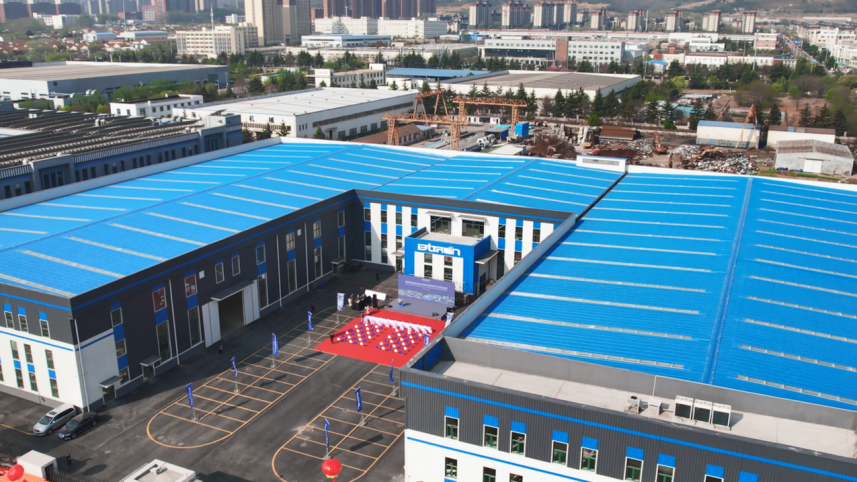 Bitron Electronic China: new factory plant
Bitron Electronics is proud to announce an important evolution of Bitron Electronic China's offer: a new factory plant has been officially inaugurated.
The new plant, sited in Huangdao area, will allow a doubling of the today output capacity, with its total surface of more than 34,000 sq.m. (of which covered more than 14,000 sq.m) and its 1,000 sq.m of 3 floors office building.
Bitron started its China electronics manufacturing business in Huangdao in 2007 under the name of 3D Electronic Engineering. Subsequently, in 2013, the factory was moved to the new headquarters in the ChengYang district and was renamed Bitron Electronic China.
During the opening ceremony the Plant Manager Davide Praino took turns on the stage with the Chinese authorities, as well as some important long-time partners of Bitron Electronic China. A rich event program was carried out during this important and symbolic day, such as the show of the traditional Chinese lion dance - symbol of good luck for the new branch, an official visit to the production departments and a delightful lunch in the new employee canteen.
''Being in Huangdao today, to open the second factory plant in China, exactly fifteen years after the first, is like closing a circle. It's like going back to basics for a new beginning'', declared a very proud Davide Praino. 
We truly hope that this investment will add value and benefits to the business relationship with all of current and new customers of Bitron Electronics Division.