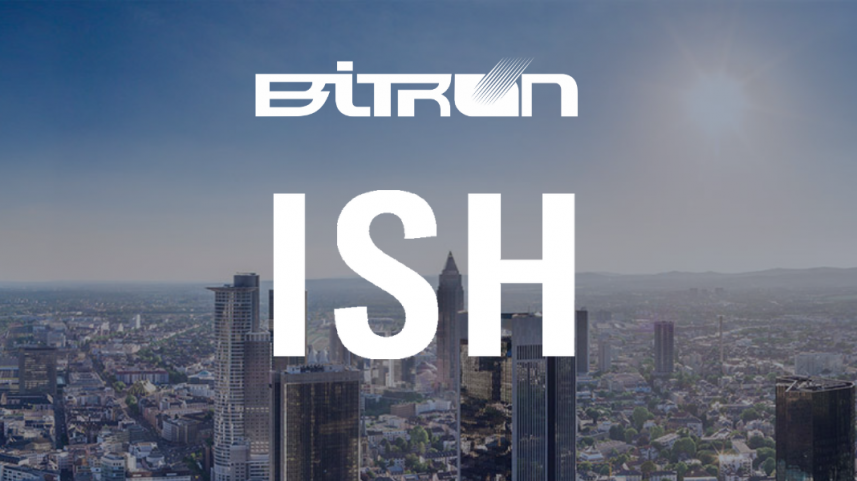 Bitron at ISH 2023, Frankfurt
Bitron, as a leading company in the production of electronic components and solutions for plant control, participated in the ISH Frankfurt 2023 fair held from March 13th to March 17th, 2023. The event, which is one of the most important in the HVAC (Heating, Ventilation and Air Conditioning) sector and for innovative technologies for the home environment, was a great success for Bitron.
Bitron Service, the division specialized in providing spare parts of heating, ventilation and air conditioning systems. Bitron Service's participation in the event offered an important opportunity to showcase the wide range of services offered, demonstrate technical expertise and the ability to provide customized solutions for customer needs.
Bitron Service is known for the quality of its services, the speed of its responses, and the efficiency in solving problems related to systems. Thanks to its participation in the ISH Frankfurt 2023 event, the company was able to meet other players in the HVAC industry, showcase its skills and knowledge, and learn about the latest trends and most innovative technologies.
Furthermore, Bitron showcased its proposal in terms of components for HVAC and home appliances. The Company focused on displaying its products and demonstrating its technical skills in the HVAC sector.
Thanks to all those who made this participation possible, and in particular to all the visitors who came to see us at #ISH2023. See you next year!