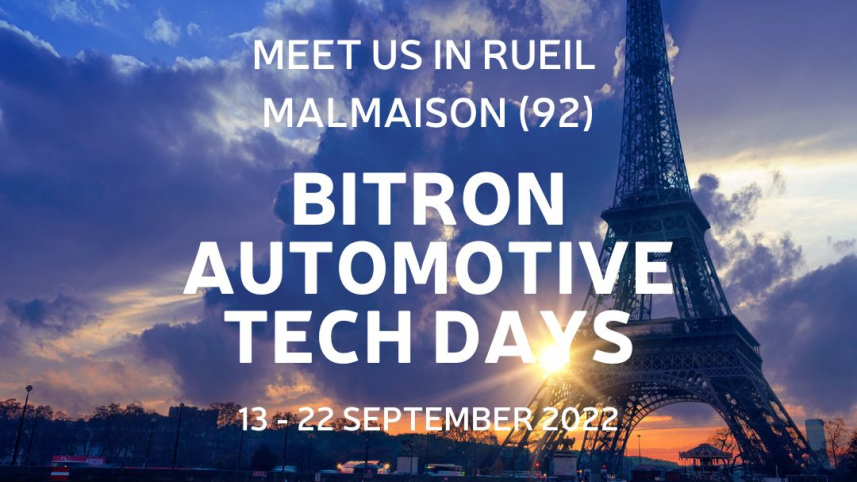 Automotive Tech Days - 2022
Also this year, from September 13th to 22nd, the event dedicated to Bitron's innovation on the automotive market took place: Bitron Tech Days.
We presented to our customers the ongoing projects that Bitron is creating to help them in their challenge: shaping the mobility of the future. For us at Bitron, details drive innovation. This is why our components are the result of an assiduous research for maximum efficiency, as well as the perfect integration with the parts, for every type of segment, from utility cars to supercars.
However, the real added value of the event was the direct contact with our customers: comparing and exchanging opinions with them is always a valuable source of ideas, which are the key element from which every process starts.
Bitron Tech Days numbers, in summary: 
8 days entirely dedicated to customers
4 application areas: HMI, powertrain, Chassis and BEV/Hydrogen
1 word: innovation
We thank all those who participated. We look forward to seeing you next year!
Gallery