At Bitron, we consider the Powertrain the car's hearth. Our passion guides us in developing components that manage the vehicle fluids, mandatory for the correct beat of the car. In this way, we are sure to guarantee the user satisfaction giving our contribution for the environment sustainability.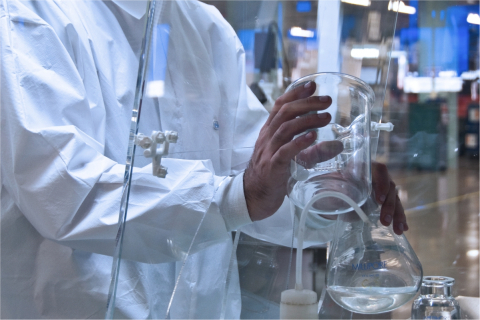 What we are doing
Our complete portfolio of solenoid valves, actuators, switches and sensor assures us to provide adaptable solutions for all systems.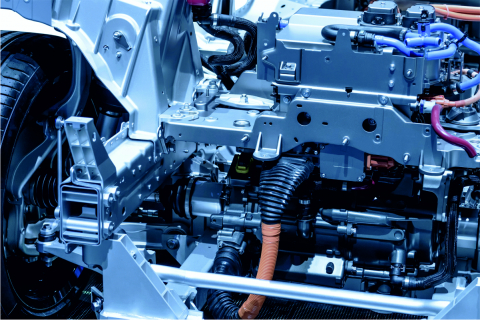 Looking at the future
The world is changing fast and Bitron is working to be part of this change. We want to give a concrete help to our customers during the transition into the e-mobility era.  To achieve our goal, we have managed to optimize weights, materials and power consumption of our components.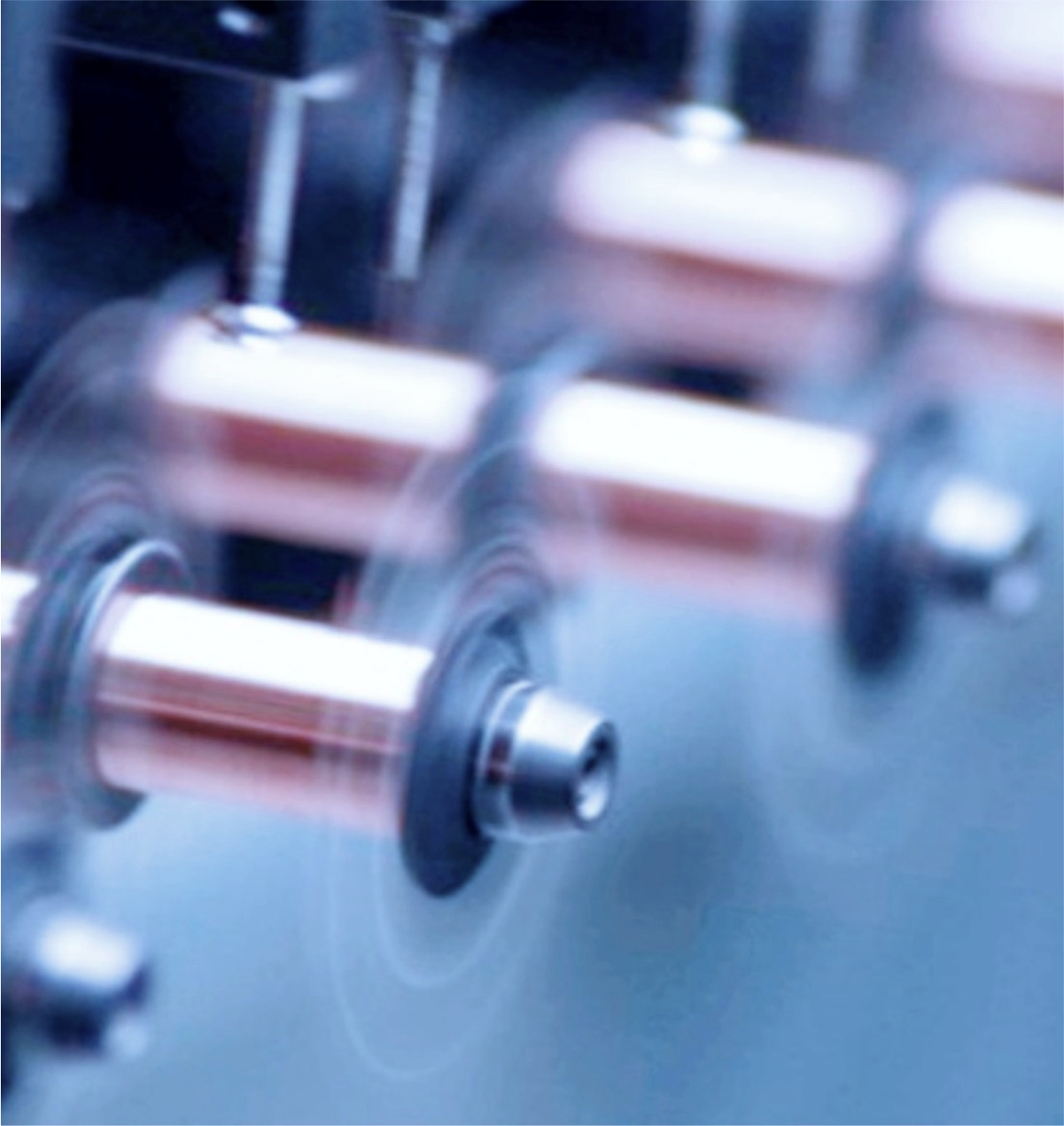 Technologies 
In Bitron every detail values. For this reason, we have decided to internalize all key core technologies to develop and produce our products. In this way, we are sure to have control of all processes of our components, from the idea to it's realization: 
Automatic coil winding
Injection molding department with several molding machines (horizontal and vertical), robots & automation for metal insert overmolding
CAD/CAE systems for design, simulation & digital mock up 
Laser welding to join plastic component with robust and waterproof connection
Laboratory testing equipment for product development and validation
Products
Air solenoid valves
Description
One of our most diversified family. The protagonist is the air, core element for this specific type of valves. It includes clean air, vacuum, gasoline vapors, dirty air from carter among others. The main applications are by-pass EGR, waste-gate, dump valve, TGV, purge, cold start, Carter purge. We keep investigating this branch of systems to discover new ways to reduce gasoline consumption in Hybrid cars.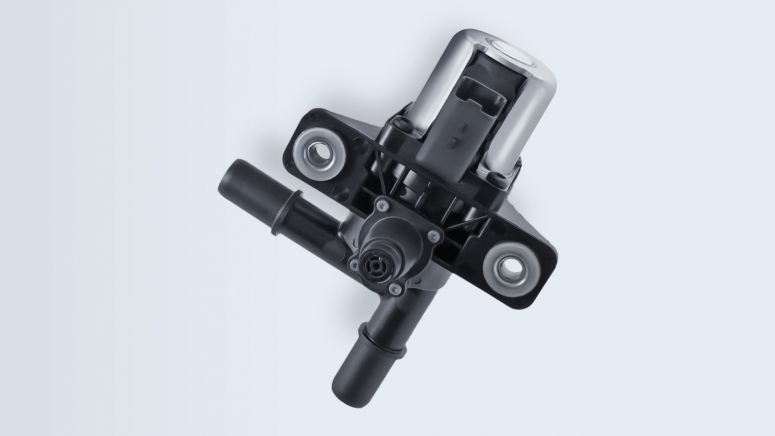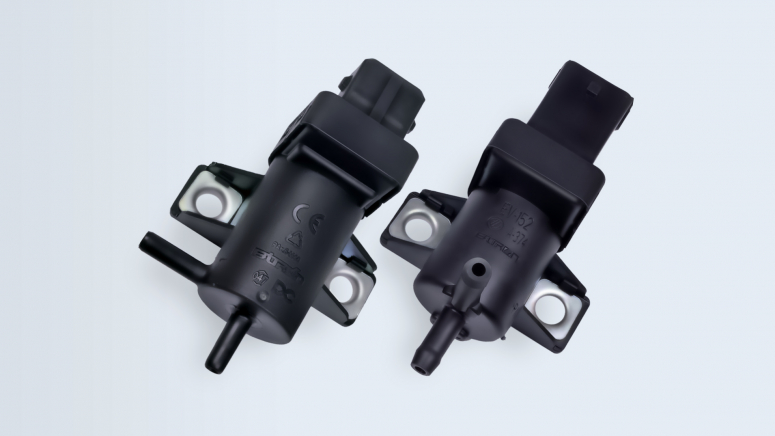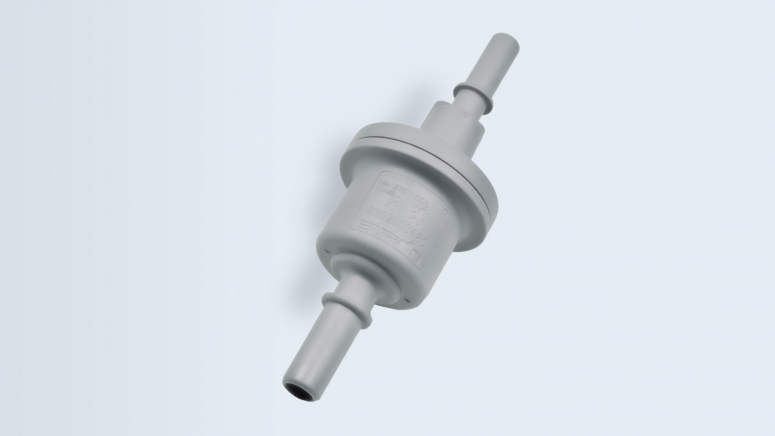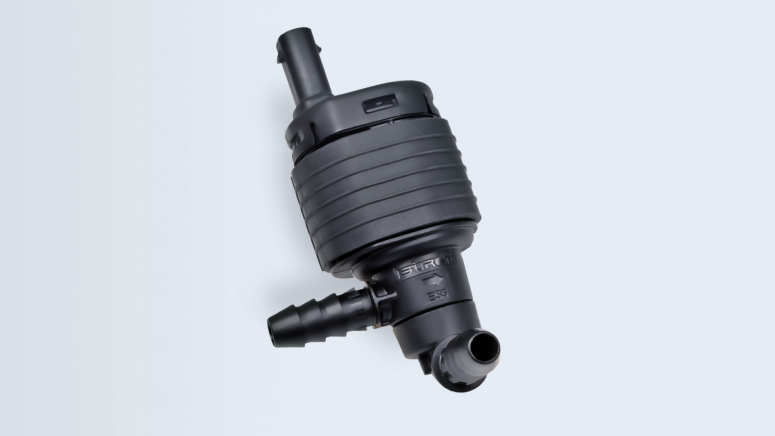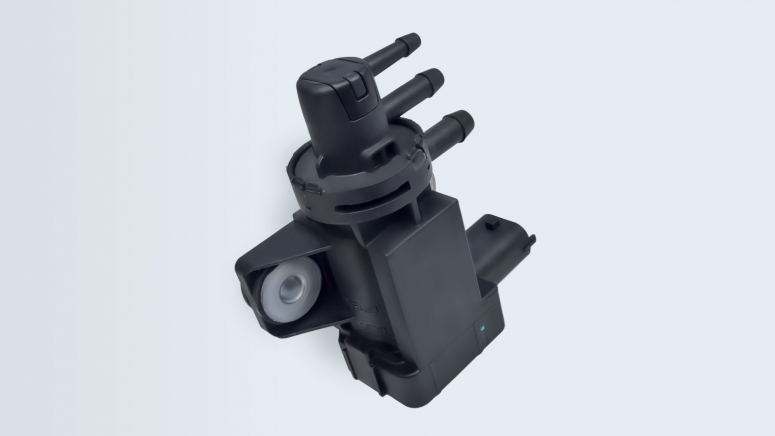 Key features: 
3/2 or 2/2 ways

H

igh flow rate with low pressure loss depending the application

H

igh operating pressure

O

perating temperature up to 140 °C

M

ax vibration: 40g

C

hassis or engine mounting

L

ife: 110,000,000 cycles
Water solenoid valves
Description
One of our most important families, solenoid valves to drive coolant for cooling or HVAC systems. Includes 2 ways, 3 ways valves. There is also the possibility to introduce new concepts providing sensors for diagnostic capability, less weight and less consumption with the overall advantage for the system designer.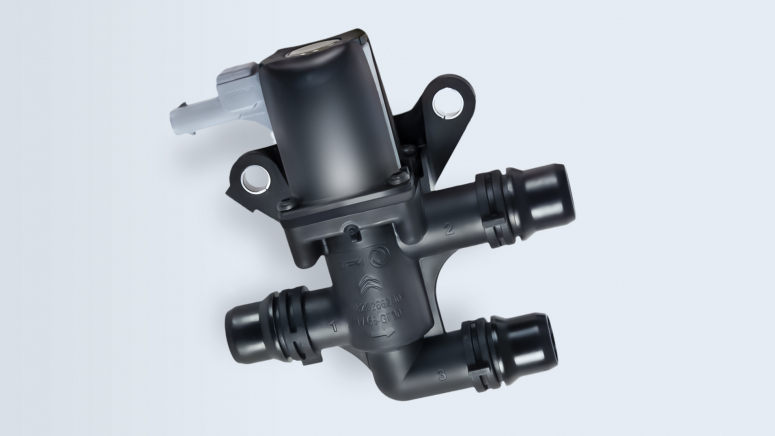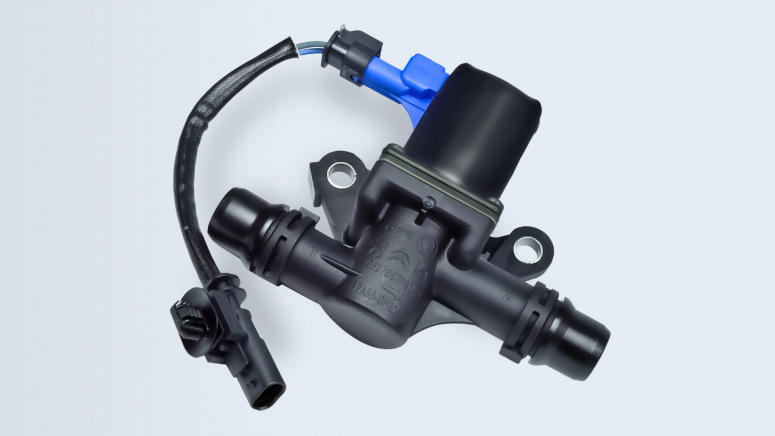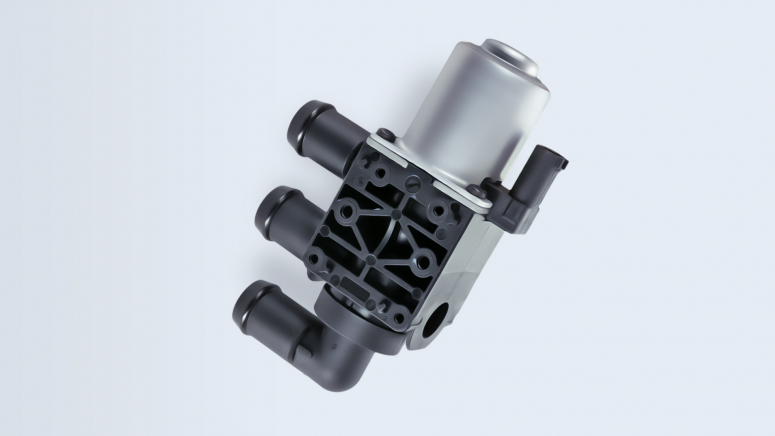 Key features: 
2-2 / 3-2 / 4-2 ways on-off solenoid valve

M

ax. switchable pressure: up to 1 bar*

O

perating voltage: 13,5 V

C

oil resistance: 10,5 ±10% ohms

O

perating temperature: - 30 to 125°C

F

low rate : 9 – 25* l/min with ∆p 300 mbar between inlet and outlet and 25⁰C

F

low: coolant 50:50 (water/glycol + additives)

M

ax. circuit pressure: 3 bar

L

ife: 300.000 cycles
Oil solenoid valves
Description
The valves represented in this family work together with the oil pump to provide a less fuel consumption. To reach this achievement is possible only with the perfect collaboration between these two components.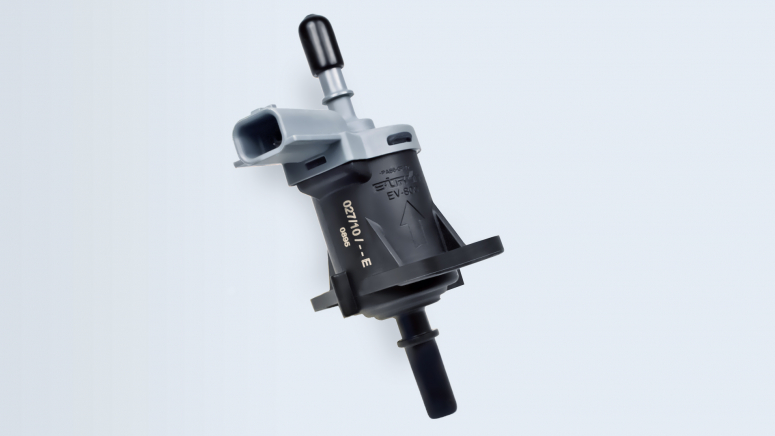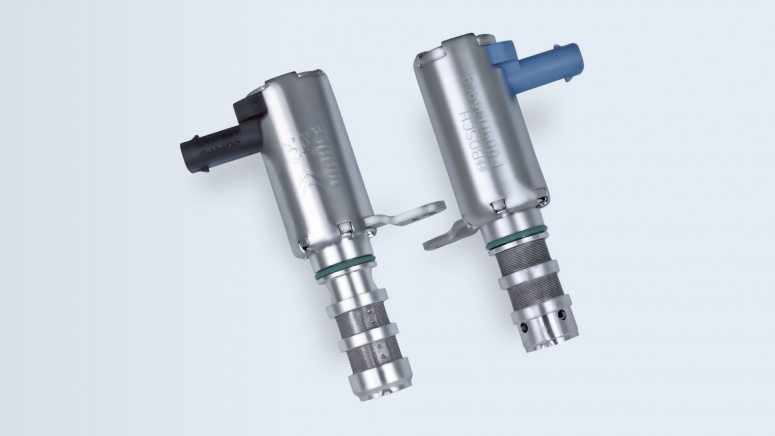 Key features: 
3-2 on/off or proportional

Failsafe available

Current up to 1A

Flow 4 l/min

Operating temperature: - 40 to 145°C
Refrigerant solenoid valves
Description
Our newest solenoid valve family. Working with high pressure refrigerant, in gaseous or liquid state, our valves can stand high pressures to provide high flow rates. Our technology allows to build smaller solenoids, with the clear advantages in the component weight.
Key features: 
2-2 ways on-off

nc

and no

solenoid

valve

Refrigerant

continuous

pressure up to 2,5

mpa

Refrigerant

t: - 38 to 100° C.

peaks

130 Cº

Massive

 flow rate

inlet

imposed

200 Kg/h -> pressure

inlet

120 Mbar

Max.

circuit

pressure: 30 bar

Life: 130,000

cycles
Smart valves
Description 
We have taken steps forward to evolve this family, looking for the highest standard level. All our solenoid valves can make precise diagnosis. In addition, smart motorized valves, developed for thermal management with intelligent power consumption, provide a complete control of the system.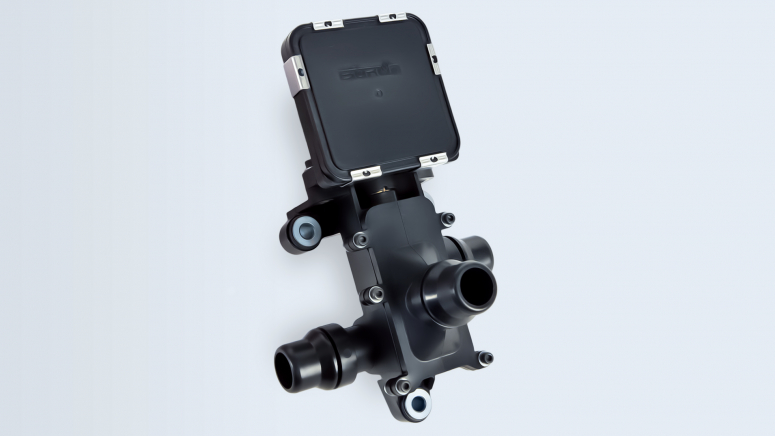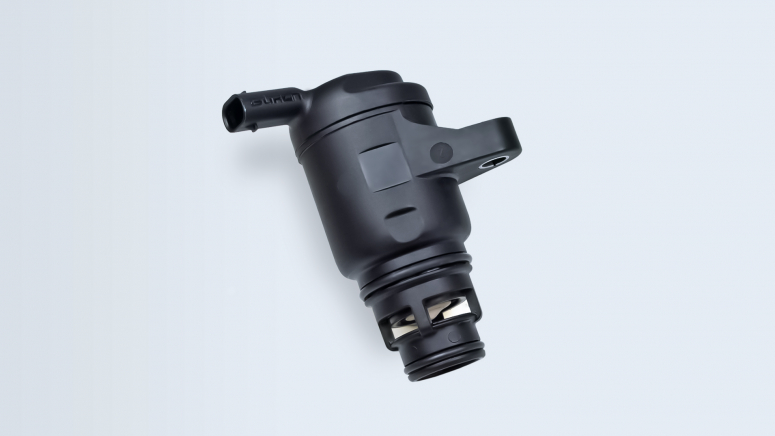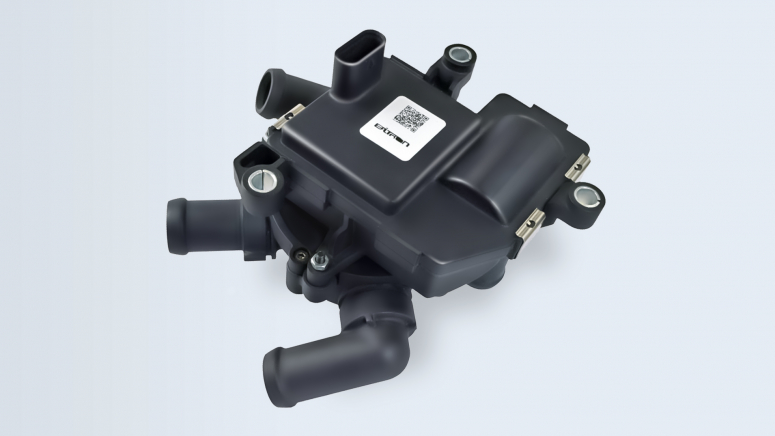 Key features: 
Smart valve with position sensor feedback

Smart valve possibility

Communication through CAN LIN or PWM

Stepper motorized valve

4/2 or 3/2 ways valve

12 v or 24 V versions
Actuators
Description
We have developed the actuators family to achieve several applications like automatic gearboxes, shift locks and active suspension. Our motorized actuators are able to provide the last safety standards, mandatory for electrical vehicles.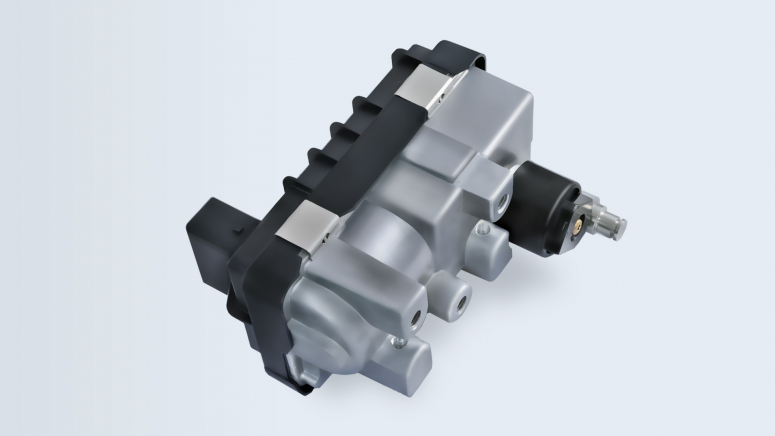 Key features: 
On/off 2 position or proportional electromagnet

Supply voltage: 10-16 V

Plunger course: 6 mm

Temperature up to 150°C

Force up to 100 N (depending plunger position)
Switches and sensors
Description
We design and product fully customized pressure sensors, ready to be integrated in every powertrain system and to control hydraulic actuators.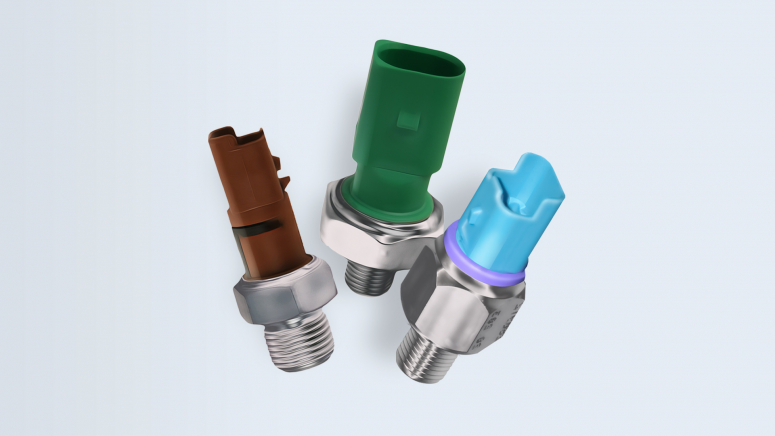 Key features: 
Small sizes, high reliability, calibration stability

Hydraulic sealing during lifetime

Electric and mechanic connections according to customer requirements

Filter version available

Wide range of fluids allowed
Power controls
Description
Dual Battery Switch Module for new hybrid vehicles for fuel saving and emissions reduction. Automatic fault mitigation strategies based on «reduced performance» in case of system failures.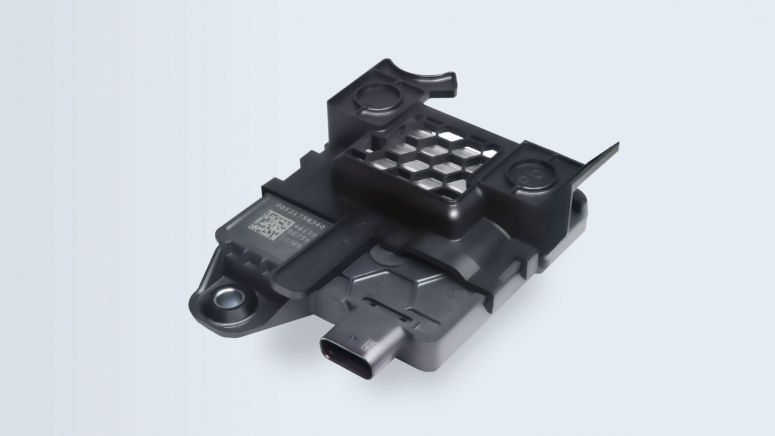 Key features: 
Ambient

temperature:

40°C up to +105°C

Switching current: up to 150 A

High Speed CAN communication with vehicle body computer

Water &

Dust

Protection

:

IP6K9K

ASIL C (ISO 26262) regulation compliant

Dedicated temperature sensors for fault mitigation mechanism