In Bitron,

we

strongly

believe

that

the

motorcycle

world demands for more innovative and

customizable

solutions

.

Therefore

we

are

aiming

at

improving

our

entire

dedicated

product portfolio with a clear scope

:

increasing

efficiency

.
What we are doing
Our core business, in the motorcycle sector, is characterized by 2 macro - families. The first one is the Fuel Management System: our fuel pumps and fuel level sensors are perfectly customized for all thermal engine types. The second one is the sensors family, with contactless technology. In addition, together with our customers, we have developed our electronic throttle grips, electronic valves (oil and air), height sensors for suspensions and the electric actuators, with various application such as windshields.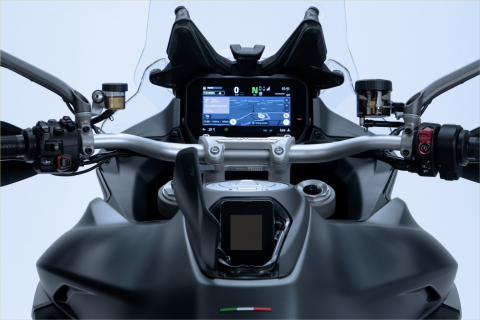 Looking at the future
We develop and produce our products always thinking of two fundamental elements: the driver safety and the efficiency of the vehicle in all its parts. For this reason we are concentrating our resources in order to improve the human - machine interface to ensure the rider the perfect control of his bike. In addition, with the aim of accelerating the transition process to zero emission mobility, we are focusing our efforts to improve charging and battery management system performances. 
Fuel Modules
Description
Our fuel pump modules are suitable for all type of motorbikes: street, sport, enduro, off-road and scooters (2-3 wheels).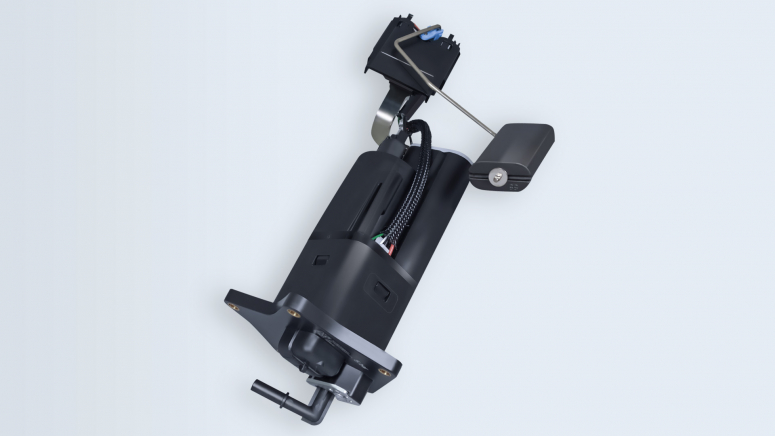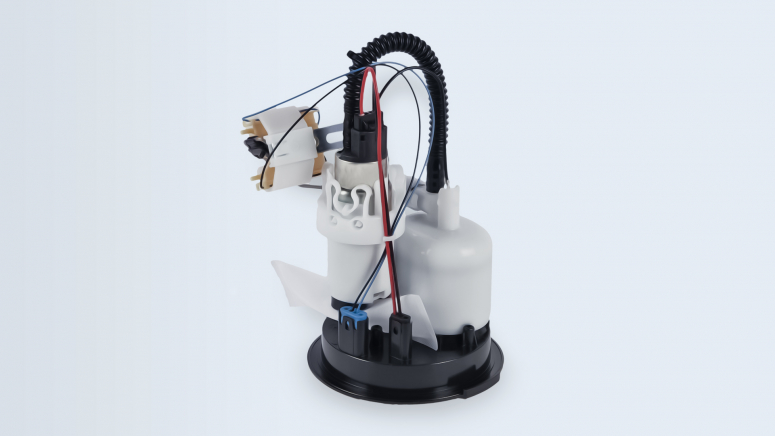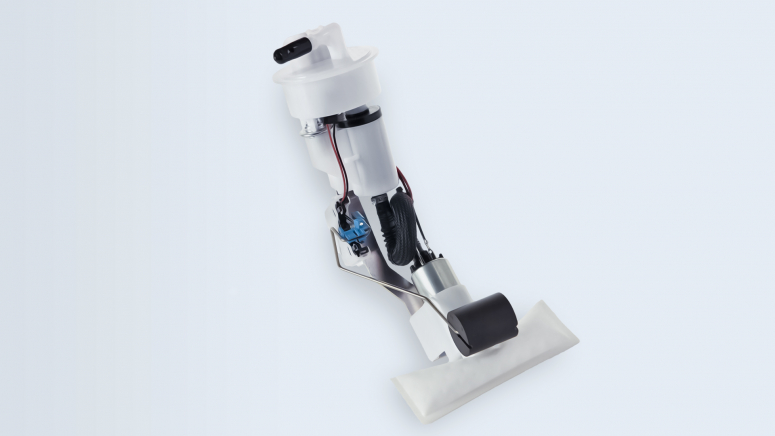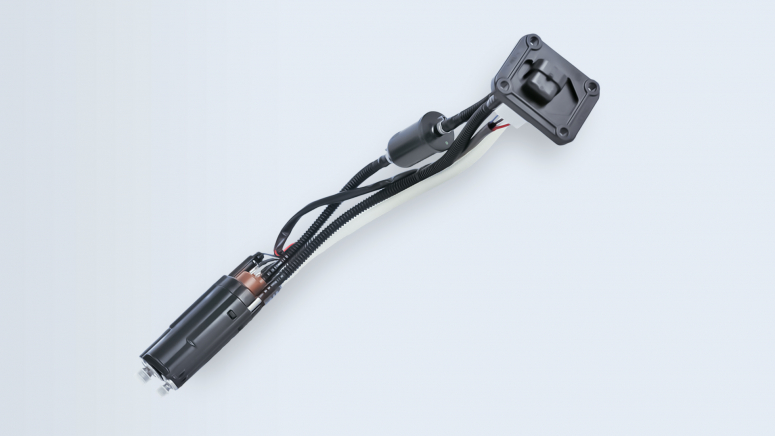 Key features:​​​​​
Compact size.

Wide range of applications:

 

high performance

 (big engines),

 

low current consumption (

small engines).

Plastic flanges with integrated electrical connectors.

Returnless

or 2-ways configurations.

Optimized layout for tank geometries.

Mechanical pressure regulator or electronic driver.

Arm or tubular fuel level sender integrated.
Fuel lever senders (Tubular)
Description
According to our customers needs we can adapt our tubular fuel level senders length in order to integrate them in every fuel pump modules.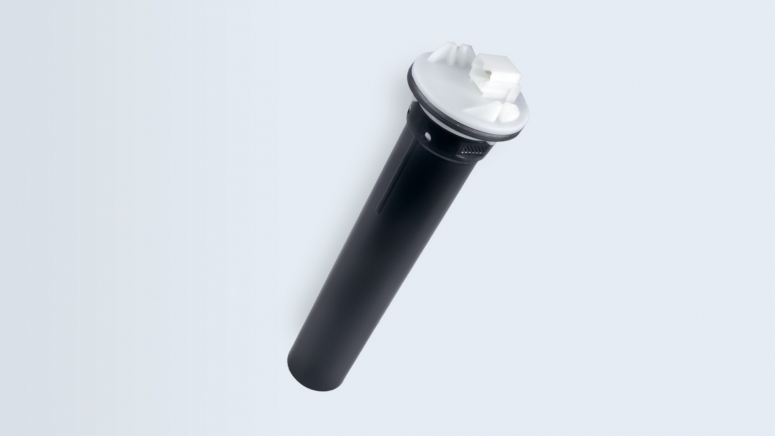 Key features: 
Fuel level signal; fuel low level signal.

Electrical part in the upper zone (suitable for fuels type e22).

Modularity – available 150 to 210 mm length.

High reliability.

Plastic flange with electrical connector integrated.

Excellent contact pressure.

Reduced blades displacement (reduced wear).

Integrated signal damping (calibrated hole).

High resolution (over 60 steps).

Double-face resistance to improve the scooter  tank adaptability.

Direct in-tank assembly without additional flange.
Fuel level senders (Metal arm)
Description
Stand alone arm fuel level sender,  integration in a complete fuel pump modules is an option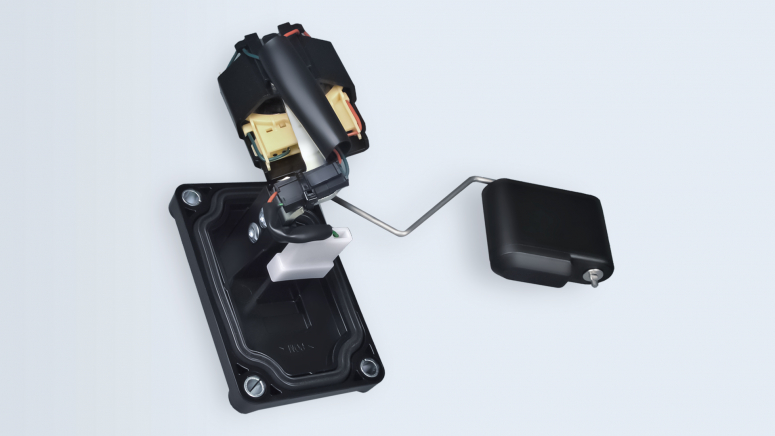 Key Features
High resolution (up to 60 steps).

Customizable float and arm.

Customizable

ohimoc

range

Working angle from 45° to

100

°. 

Suitable

for fuel type

E30/M15

.

Integrated electrical connector

Weight, about 150 g.
Ride by wire handgrips
Description
We have shaped our throttle grips to provide the higher level of comfort while riding. In addition, they can be  standard or heated and both already integrated with accelerator position sensors.
Key features: 
Redundant output with contactless angular sensors.

Mechanical hysteresis.

Cruise control cancel option (negative stroke).

Standard and heated grips.

Customer specific grip texture.
Switches and sensors
Description
We have designed and developed our switches and sensors to provide the widest range of application. They are manufactured for all type of 2-wheels vehicles.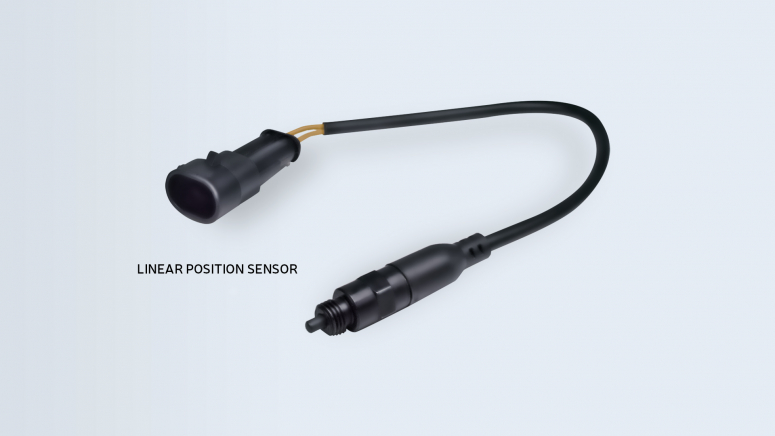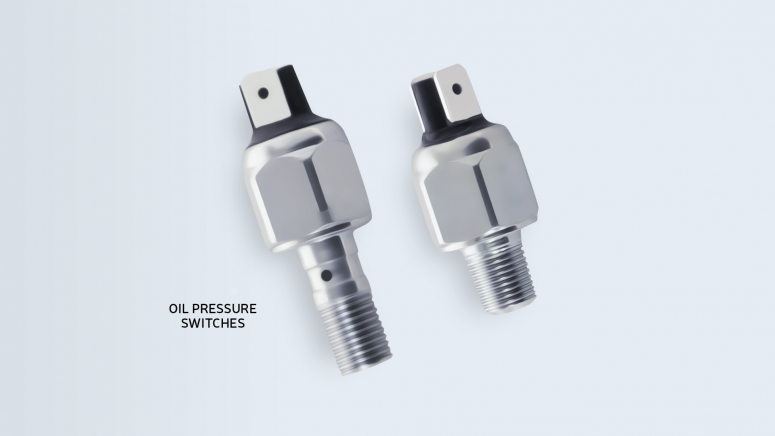 Key features: 
Oil Pressure Switches
Scooters and motorcycle applications.

Single level pressure switch for low pressures.

Small sizes; high reliability; calibration stability.

Single wire electric connection.

Filter version available.
High Level Pressure Switch
Suspensions system application for scooters.

Hydraulic stop light switch for motorcycles.

Single level switch.

Small sizes; high reliability.
Linear Position Sensor
Gear sensor for motorcycles.

Hall-effect technology.

High temperature resistant.

Working in a

 oil bath.
Canister valves
Description
Our solution in terms of canister valve is an on/off pwm controlled solenoid valve for fuel vapor canister purge. The function of the evap purge ev is to regulate purge flow of fuel vapors from the charcoal canister to the intake manifold.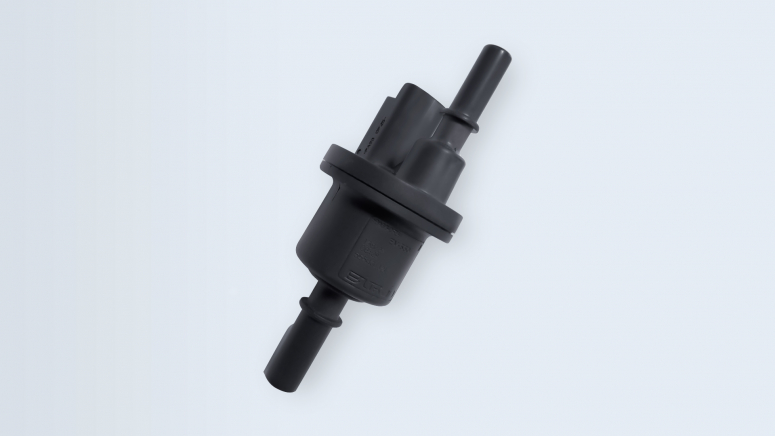 Key features:
3-2

nC

 or 2-2

nC

 valve.

Supply voltage: 13.5 V, 10Hz (

PWM

).

Pressure rang: -600 mbar in passing direction, 1 bar in non passing direction.

Coil resistance: 21 ohm.

Flow rate: up to 5 kg/h at

dp

= 200mbar to 600mbar.

Temperature: -40ºC to 140 ºC.