A Human Machine Interface device allows humans to engage and interact with vehicles in a far more natural way. Bitron HMIs represent smart surfaces that by combining controls, info displays, lighting and haptic actuators, erasing the boundary between function and aesthetic, ensure a formidable customer experience.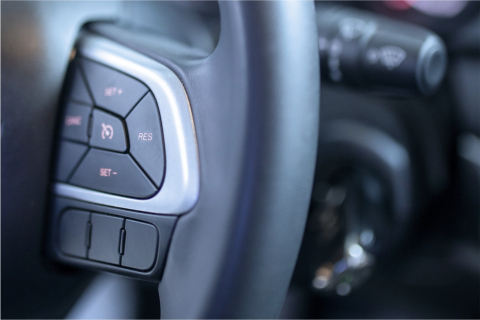 What we are doing
Bitron long term experience allow us to support customers from traditional switches, to innovative smart surfaces design with capacitive sensing, advanced lightning & displays solution and haptic actuation.
We have developed a new generation of combined switches with the modern Battery Electric Vehicle architecture in mind.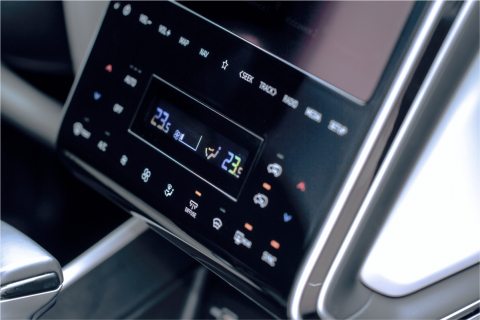 Looking at the future
New HMI products integrate flexible sensing functionalities with consistent feedback provided to the user, by delivering the most information with the less distraction, for a marvelous user experience. Touch TFT Display integration, tuning of ambient color lighting to display contents, functions activated by proximity sensor are some of the smart functionalities that we are integrating in our LIN / CAN modules. In addition, we can implement cybersecurity and safety functions for the next generation cars, to provide the best product reliability, and ensure an experience free from any inconvenience.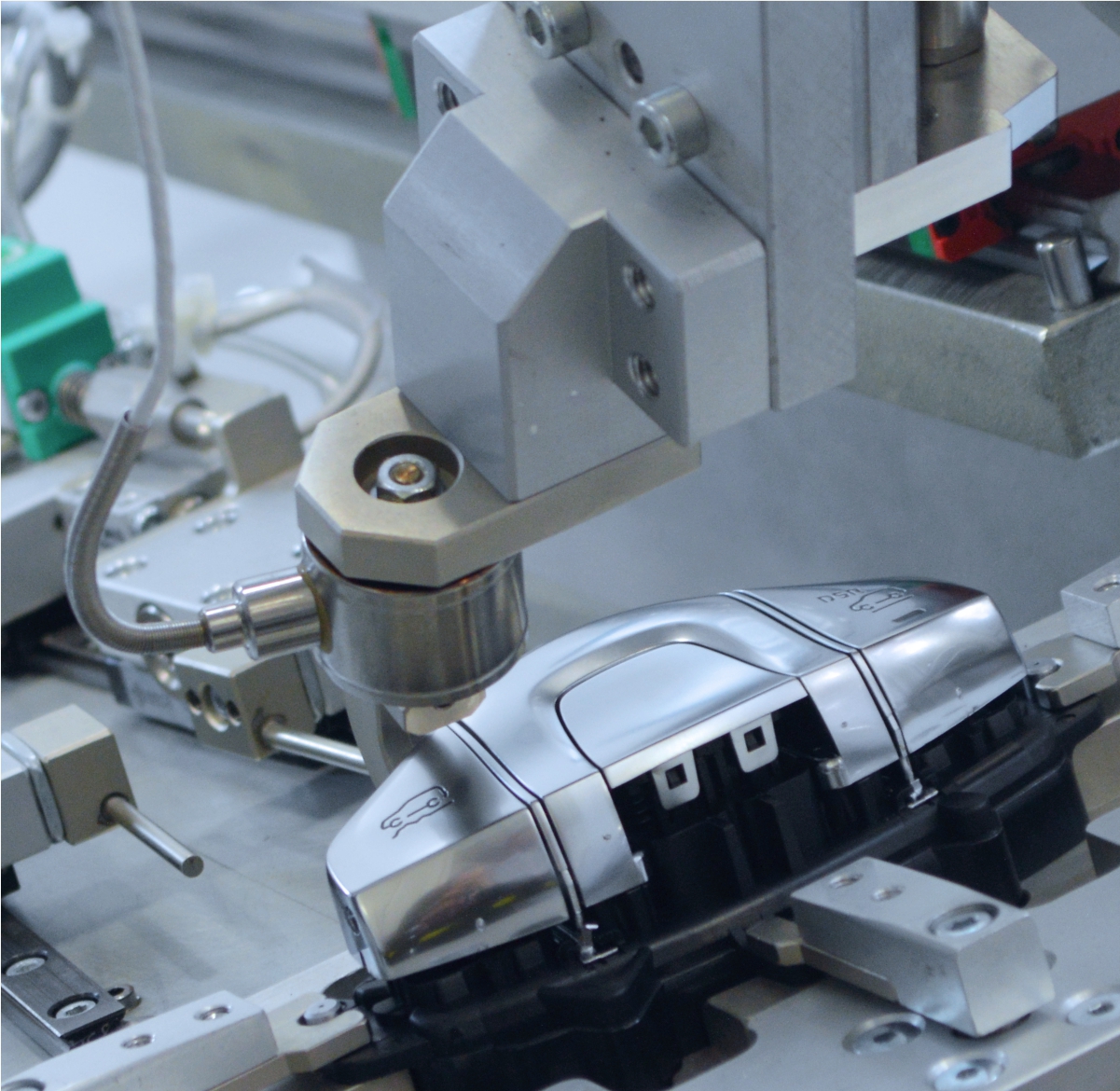 Technologies
As expert for interior vehicle design, with HMI control units, displays and visible switches our R&D team constantly works together with our customers to find striking and completely personalized solutions: 
Haptic feedback, passive and active provides concrete surface response. 
Custom graphics, uniform illumination and information - packed tell tales designs. 
Finishing kinematics force/displacement, endurance, fatigue curves, simulations, magnetic feeling.
Advanced prototyping and simulation capability. 
Products
Door ​modules
Description
Our long experience in the design and production of door modules allows us to reach extraordinary performance and production targets.​ An exceptional customer experience is guaranteed thanks to the attention to aesthetics surface, feeling and lighting. Innovative solutions, as the use of a rotary knob to leave the maximum design flexibility to the customer, guarantee exceptional life-length of components and provide new sensations to the final user.​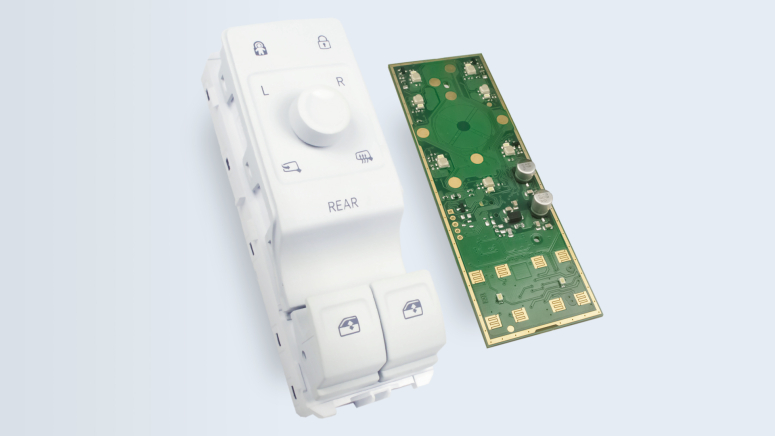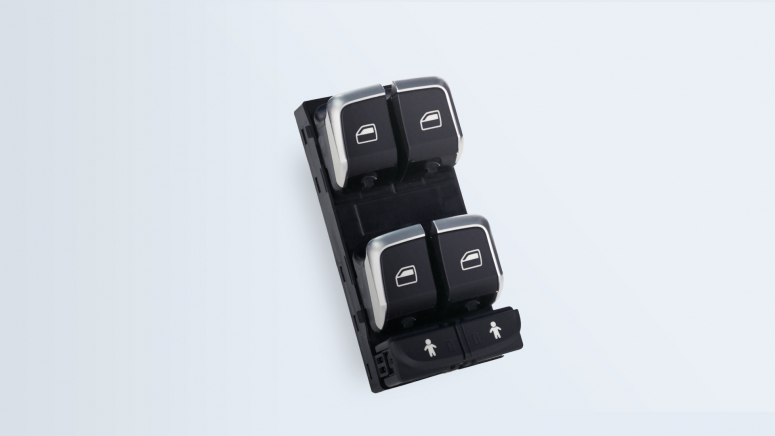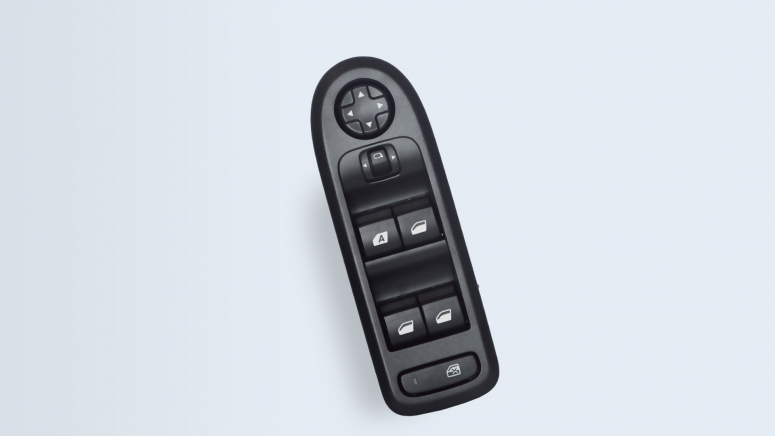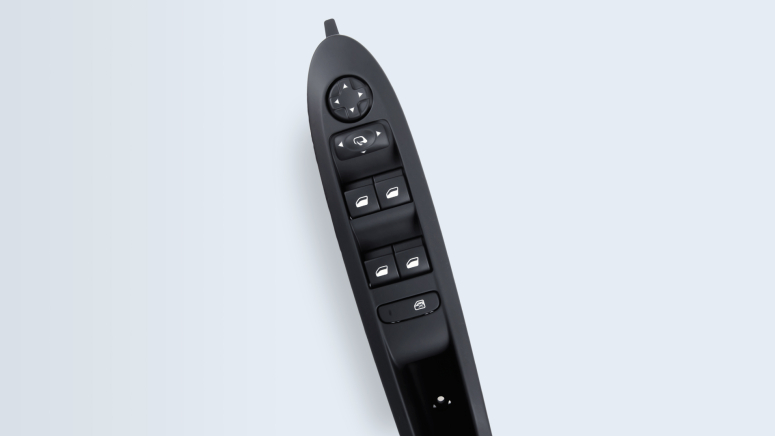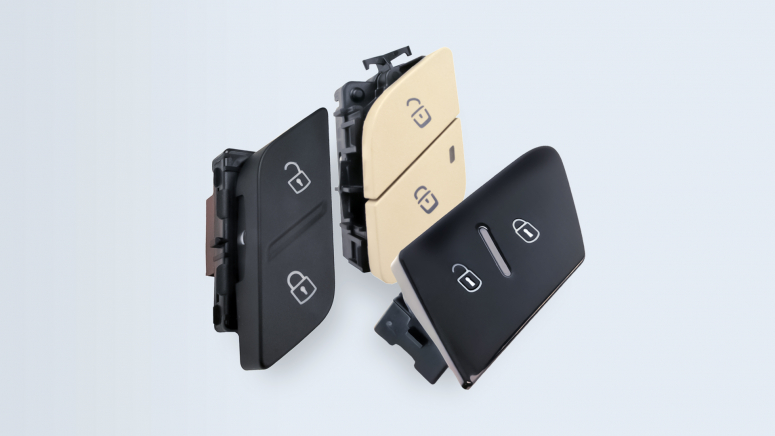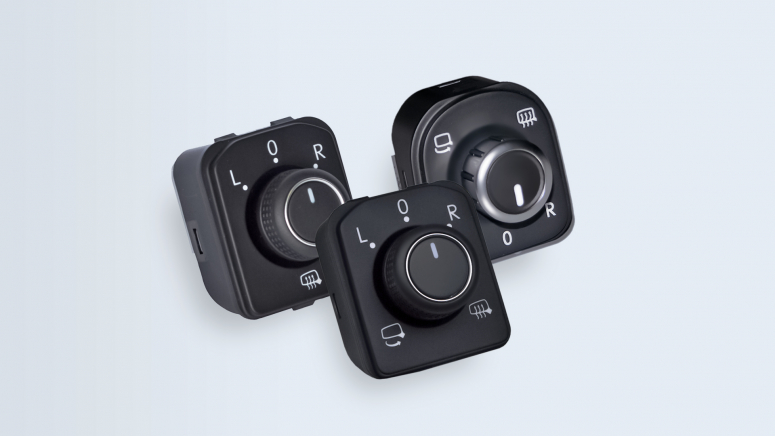 Key features:
Customizable haptic feedback.
Lighting chromatic selection ​
Chroming and varnishing​
Fast development and production tuning ​
Electronic integration: in-house PCB design
Seat ​modules
Description
We create both the peripheral seat adjustment keyboards and the body seat control ECUs. In addition, we also take care of the processes to perform the final actuation of seat movements and comfort functionalities.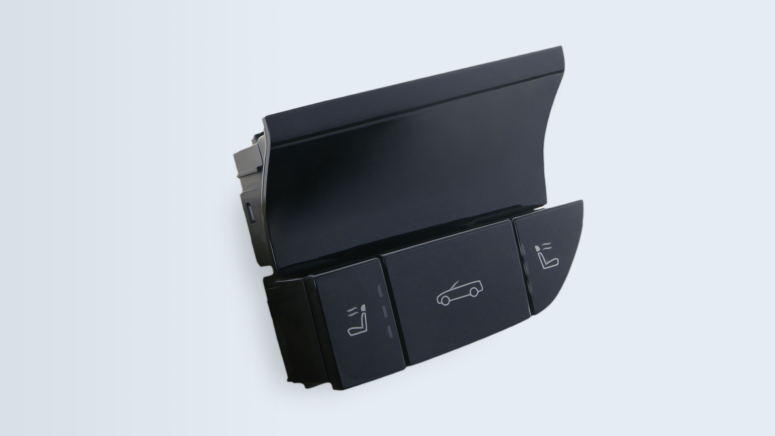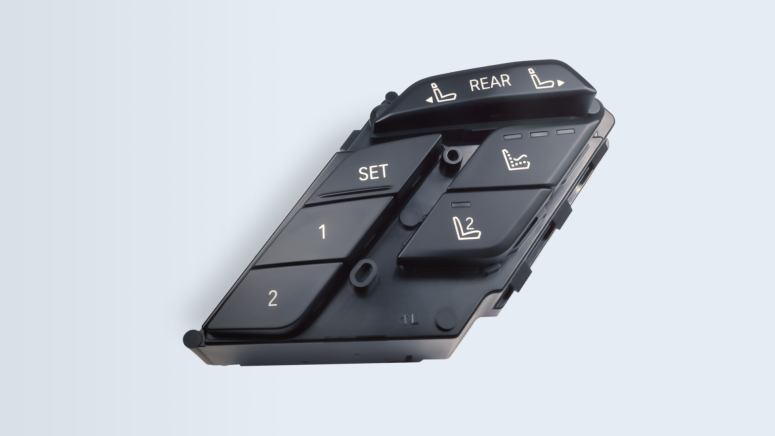 Key features:
Customized graphics and illumination​
Opaque and glossy surfaces rendering ​
Customized haptic feedback 
Center stacks
Description
Bitron is proud to boast a long-term experience in the production of Climate Control Panels and Central Stacks switches. ​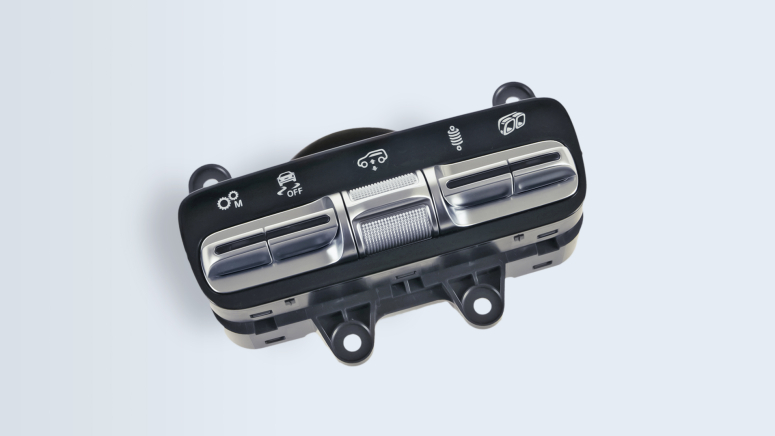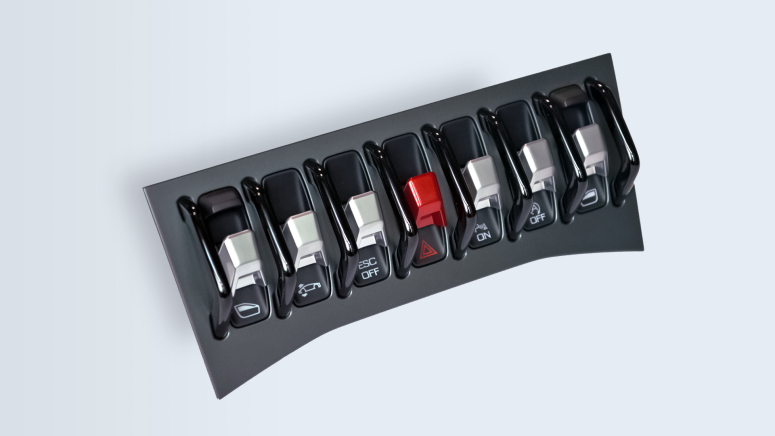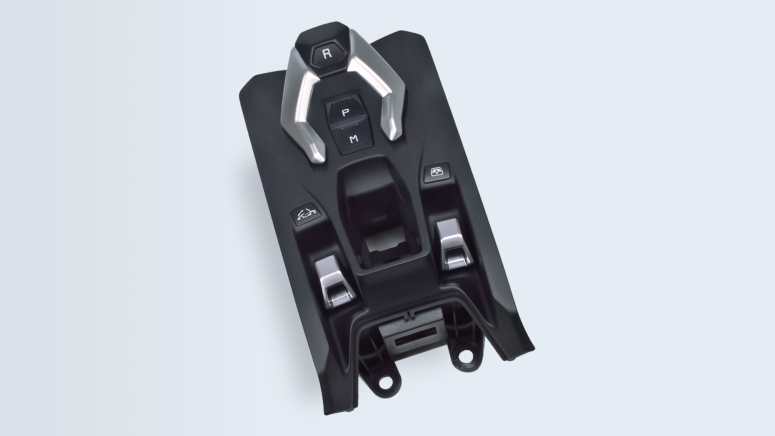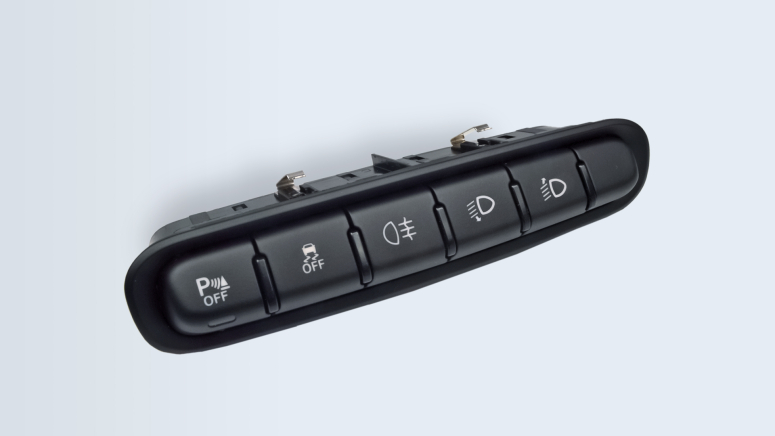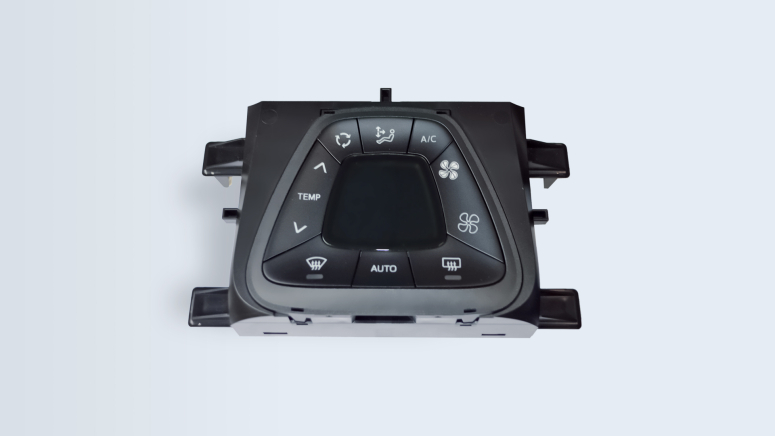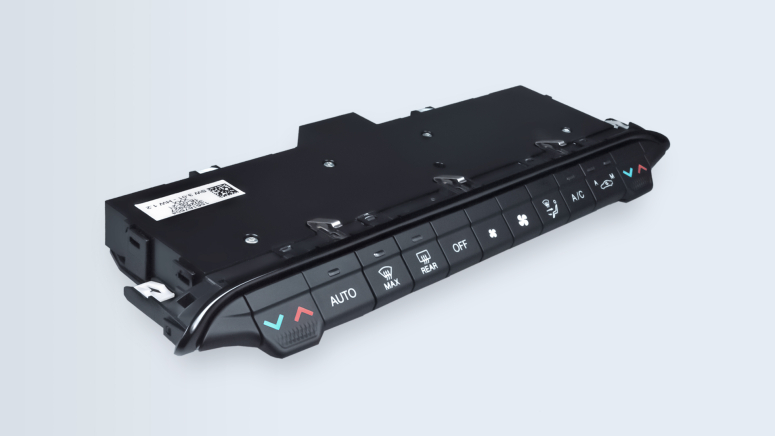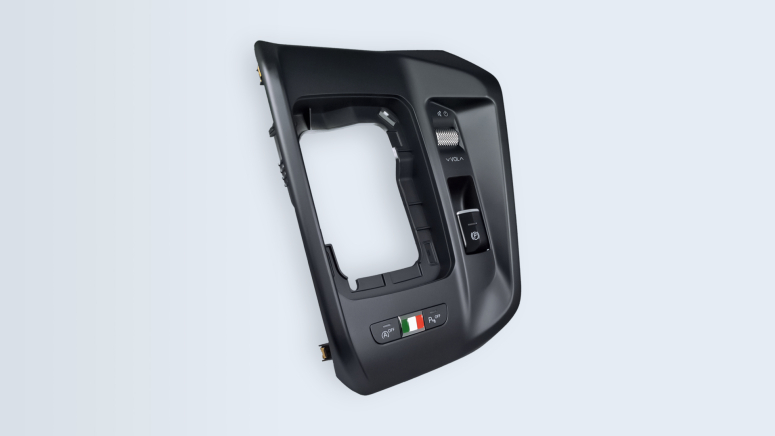 Key features:
Custom integrated LCD display​
to-collapsible Rotary Knob design ​
Integration of smart LIN/CAN ECUs with hardwired LEDs and switches.
Integration of HMI with climate control management algorithm inside a single ECU​
Switches shapes, haptic fully adaptable to customer need, and scalable for different segment cars.​
Noiseless devices or, according to request, desired acoustic feedback​
Full variant support, with management of multiples buttons and graphics configurations, adaptable to different car equipment.
Touch and proximity functions are validated by force pressing, to ensure the user intention when activating a function​
Reliable response to passengers' interactions, with custom active and passive haptic feedback
Rotary controls
Description
Among automotive switches families, we are specialized in the design and production of rotary controls keyboards.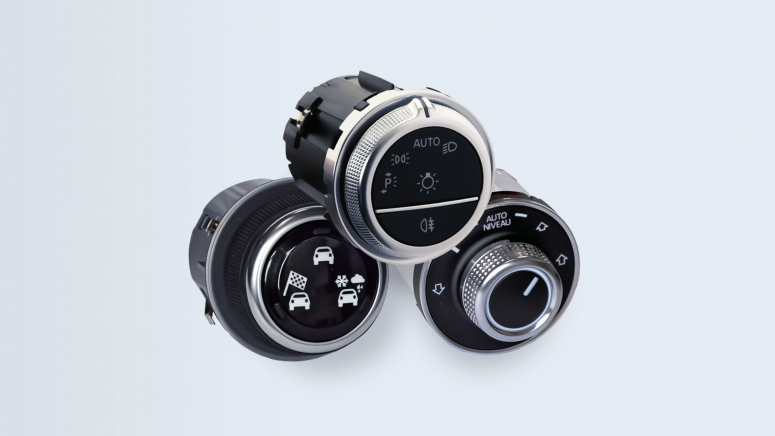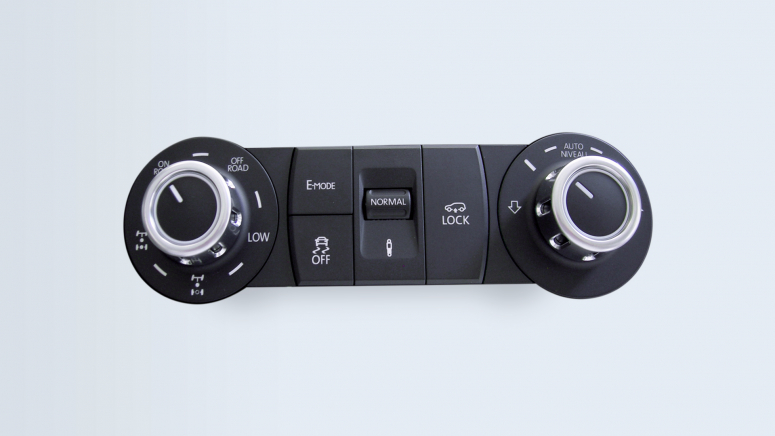 Key features:
Custom graphics and illumination ​
Opaque and glossy aesthetic finishing ​
Customized haptic feedback​
LIN/CAN ECUs integration with hardwired LEDs
E-Shifters
Description
Bitron's e-shifter design combines aesthetic with high luminosity interfaces, customizable feeling and high-quality finishing, and robustness in terms of cybersecurity, functional safety, and electrical cranking resistance.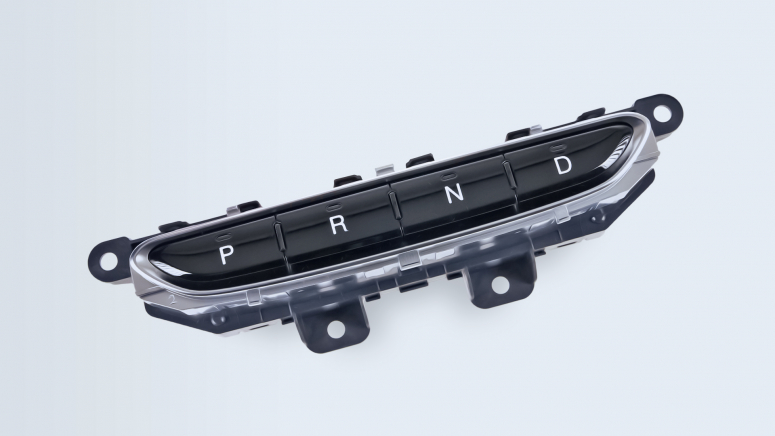 Key features:
Cybersecurity: Hardware Security

M

odule for cryptographic data and algorithms

Safety: redundant

input

acquisition

and

redundant

CAN lines

V

ery low battery voltage range

Aesthetic finishing with different materials and customized shapes
HMI ​switches
Description
Among automotive switches families, BITRON is specialized in the design and production of HMI switches.​
Bitron electronic team provides full support to design both smart and hardwire modules integrating diagnostic and safety functionalities inside ECUs.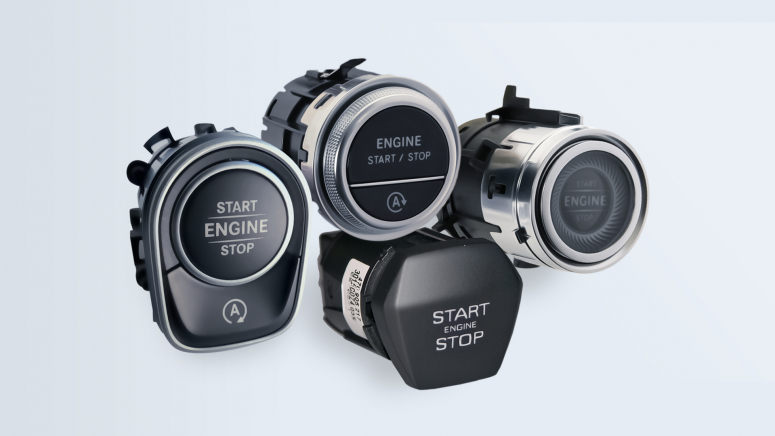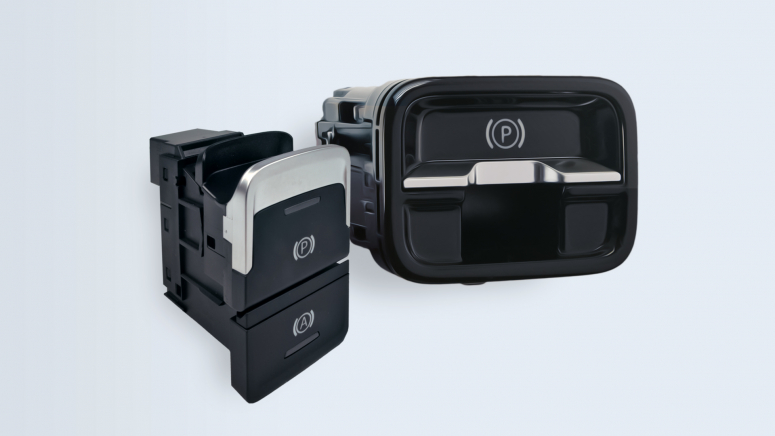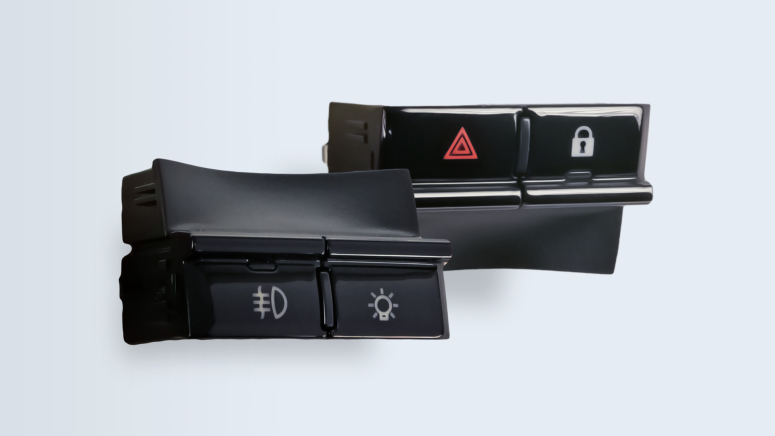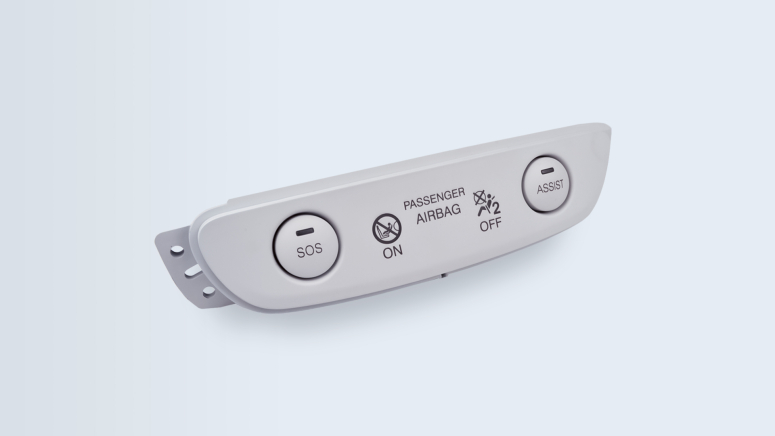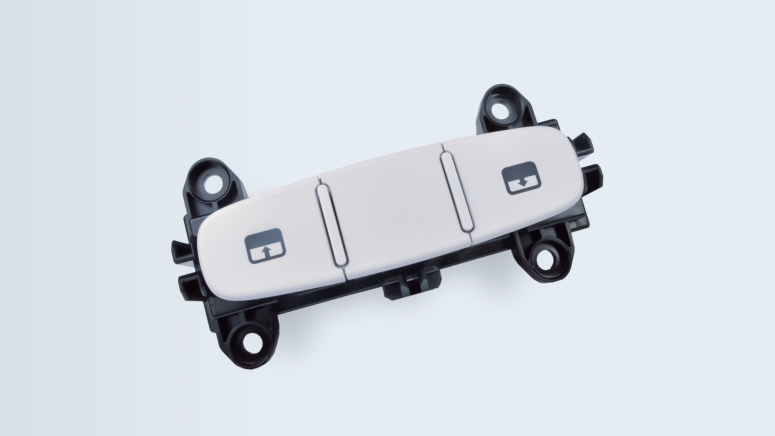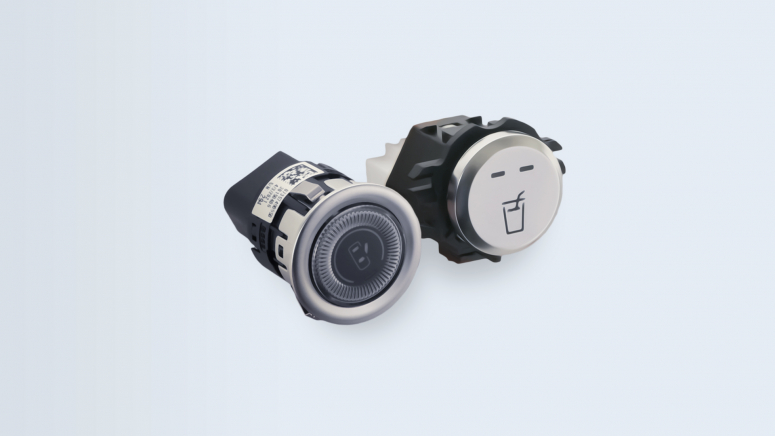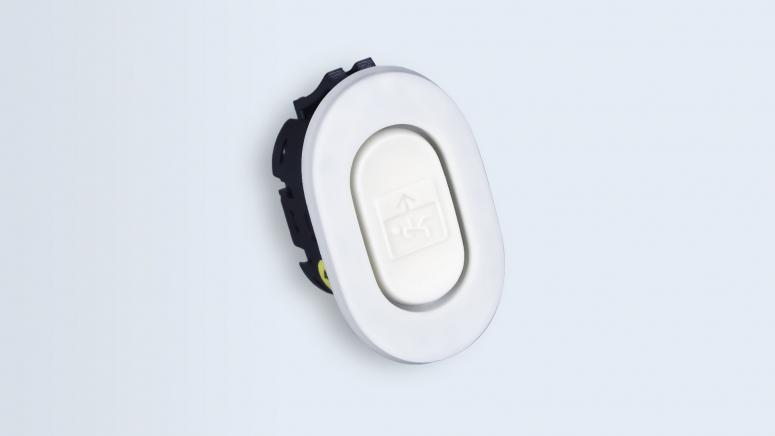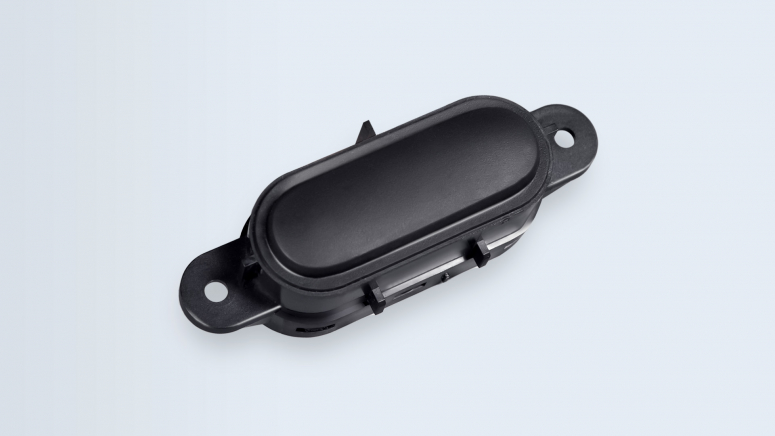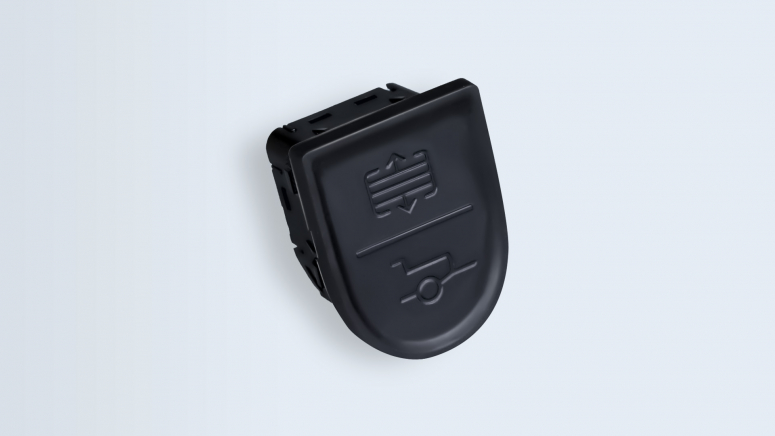 Key features:
Safety concept design for critical switch components​
Customized graphics and illumination ​
Opaque and glossy aesthetic finishing ​
Customized haptic feedback​
LIN/CAN ECUs integration with hardwired LEDs
Steering Wheel Modules​
Description
We develop fully customizable steering wheel controls, with multiple satellite PCBs spread across the steering wheel.​ Our ECUs can integrate smart and hardwired modules, traditional switches and capacitive sensing, customizable passive and active haptic feedbacks and TFT displays.​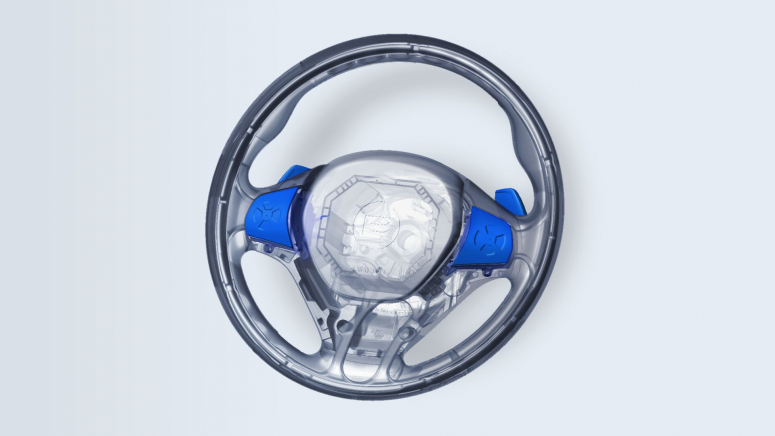 Key features:
Perfect space optimization: Multiple-PCB structure for maximum space saving and design flexibility​
Twin smart ECUs for left and right wheel side, interfaced with compact peripheric hardwired PCBs​
Integration of ASIL safety relevant functions ​
Customized haptic feedback and functions​