Bitron is a leading manufacturer of a wide range of products used for the manufacture of small appliances.  




Applications include water inlet valves, motors and switches as well as a comprehensive range of electronic main control-boards and user interfaces.
Inlet and safety valves
Description
Water inlet and safety valves control the water flow into an appliance. Bitron has become the leading solenoid valve supplier to the worldwide appliance market and supplies domestic, professional and industrial markets. Bitron safety valves can be single or double valves in series, as well as double hose to detect hose leakages leaving the hose water pressure relieved during off time.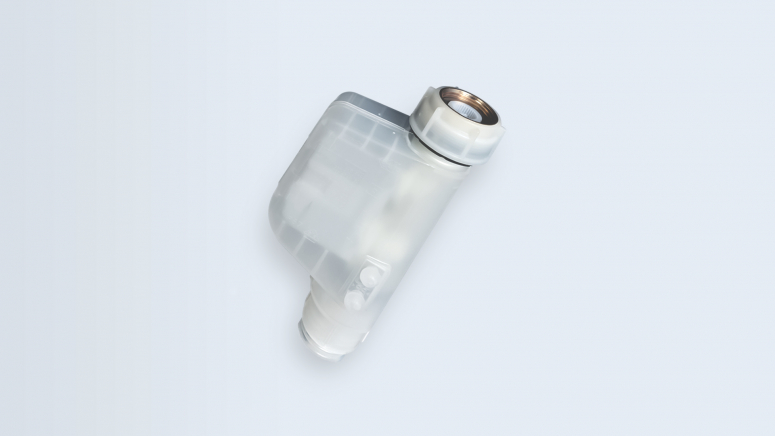 Key features: 
Solenoid valve bodies: from 1 to 2 inlets and from 1 to 6 outlets

Safety valves: from 1 to 2 valves,  with protective hose and nut.

Electric and

Pneumatic

actuator

Operating pressure range: 0.02Mpa up to 1Mpa

Standard Working Temperatures: ambient max.60°C;medium 90°C;storage -30/+80°C (on request could be customized)

Power supply: DC or AC, from 12V to 380V

Flow regulator: from 0.25 L/min to 20 L/min

Electrical connections:

Rast

2.5; Rast-5; fast-on 6.3x0.8 mm

All

major

approvals

Sensors: flow, temperature
Gear motors
Description
The different models of Bitron gearmotors meet the market requests; different gear ratio and motors, customized electronic board and output shafts let the product optimized for the application. The products are designed to comply with the customer demand and assembled by the lean  production system, to minimize the lead time. Our aim is the customer satisfaction, our knowledge is the way to get it.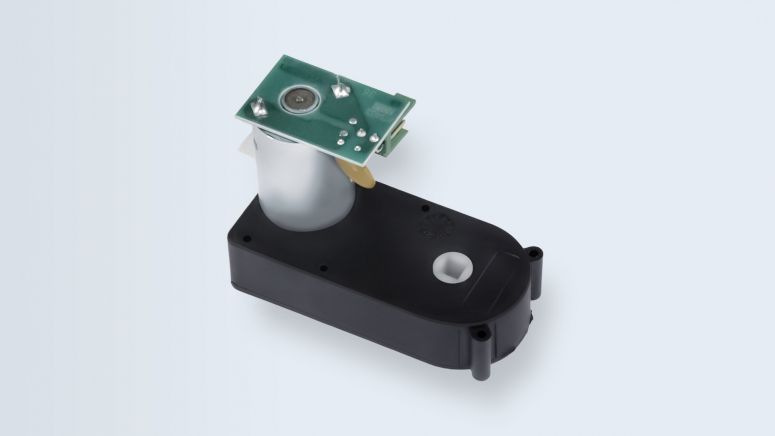 Key features: 
Normal

Voltage: 110/230 V AC 12 / 24

Vdc

No Load Speed: from 0.5 to 200

rpm

Rotation

: 

Clockwise

/

Counterclockwise

Torque: up to 30 Nm
Switches
Description
Bitron produces a wide range of switches and sensors for small appliances, moreover we have the technical competence for developing special sensor according to customer needs.
Key features: 
The low force ones are operated by levers controlled by solenoids

They are available in both signal and power versions
Microswitches low force and high force

are used on many applications:
       On roller shutter motors

       Installed on PCBs for cam control (for example: motorized valves, gearmotors)

       As checks for closing doors
User interfaces
Description
User Interfaces for Coffee Machines (capsule or beans)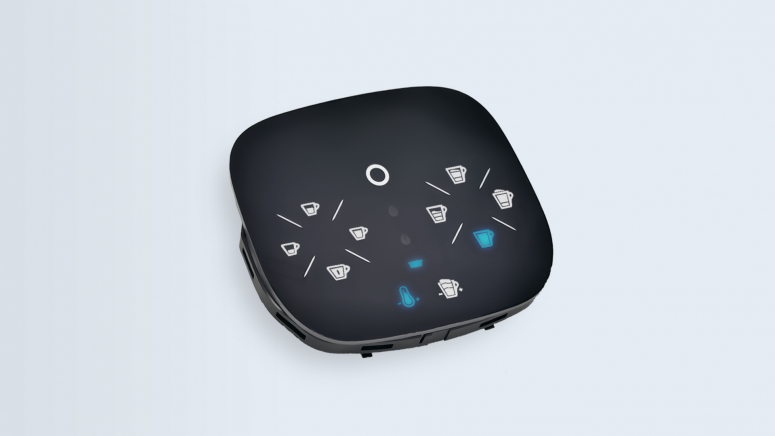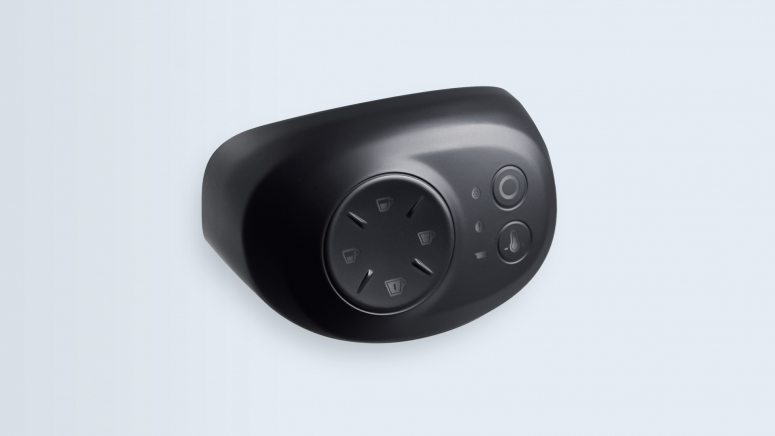 Key features:
Embedded 32-BIT microcontroller with TFT

/LED image database memory

TFT

/LCD or LED module driving

RGB LED

 driving including light effects

Low-cost customized LED modules

LCD with icons, digits, full graphics

TFT

 with or without embedded touch

Dynamic TFT

 image management

Connectivity W

iFi

/BLE/NFC

 embedded

Capacitive touch/input interface

Single or multi-key functions

Water/steam proof touch algorithm

Aesthetic panel design and manufacturing

Knob, light ring, TFT

 frame

Chrome finishing, soft feel finishing

PC film with tampon printing

In-mould-decoration

Back housing frame for PCBA

 and HMI

 front

Integrated gasket and sealed cable outlet
Main Boards
Description
Main boards for Coffee Machines (capsule or beans)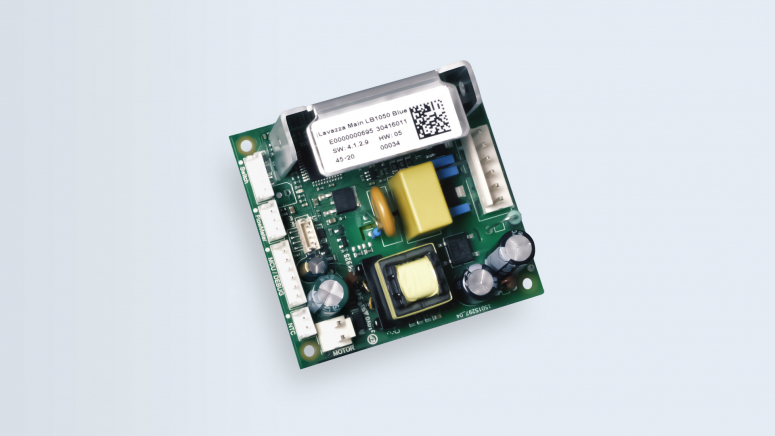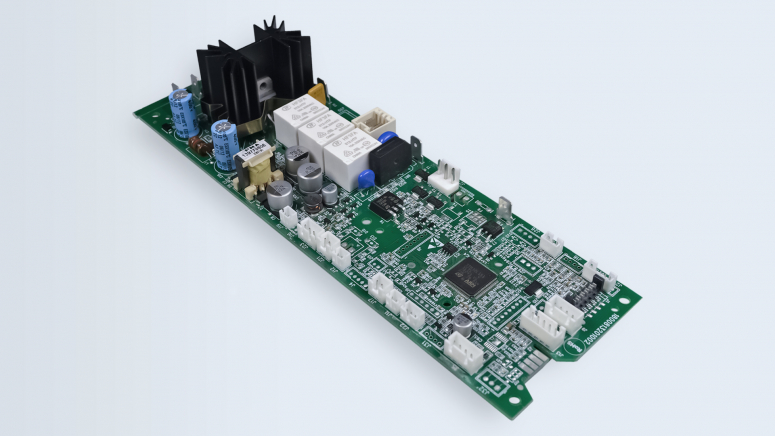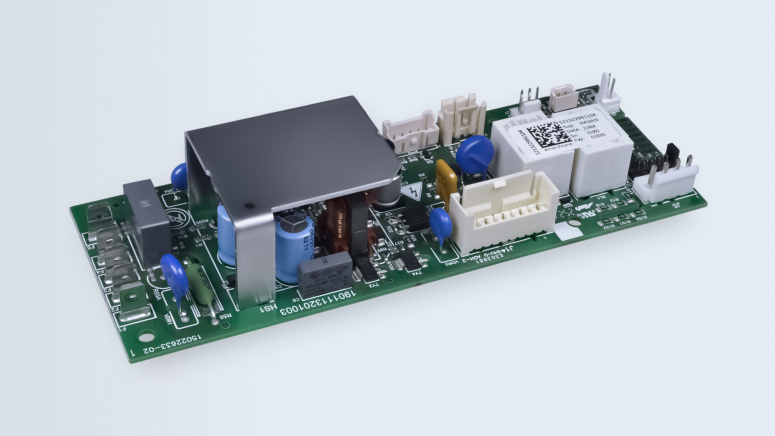 Key features:
32-BIT MCU

 for whole machine management

DC load driving (ON/OFF and PWM

)

AC load driving

Low standby energy consumption

EMI/EMC

 filter embedded

AC/DC signal inputs

Data communication W

iFi

/BLE

/serial

HMI

/UI

/remote boards connections (supply and insulated data communication)