Bitron is a leading manufacturer of a wide range of products used for the manufacture of refrigeration appliances. Applications include water inlet valves, bistable gas valves, fan motors, sensors as well as a comprehensive range of electronic main control-boards and user interfaces.


We are available for the development of customized solutions.
Water inlet valves
Description
Water inlet valves control the water flow into icemaker and water dispenser for refrigerators. Bitron has become the leading solenoid valve supplier to the worldwide appliance market and supplies domestic, professional and industrial markets.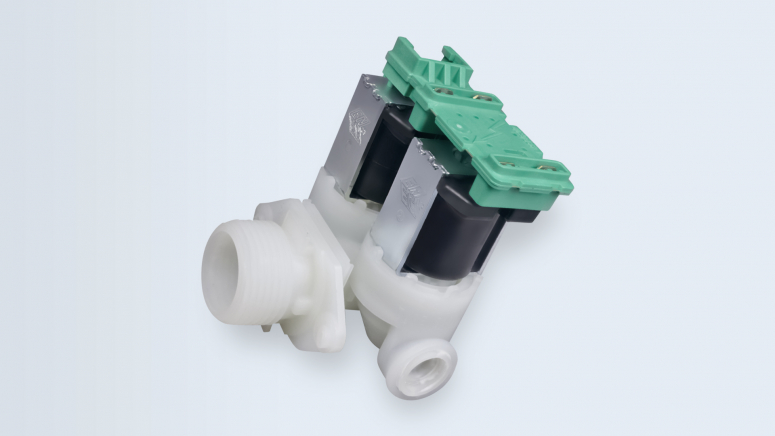 Key features: 
Solenoid valve bodies: from 1 to 2 inlets and from 1 to 6 outlets

Safety valves: from 1 to 2 valves,  with protective hose and nut. E

lectric and p

neumatic

actuator

Operating pressure range: 0.02Mpa up to 1Mpa

Standard Working Temperatures: ambient max. 60°C; medium 90°C; storage -30/+80°C

Power supply: DC or AC, from 12V to 380V

Flow regulator: from 0.25 L/min to 20 L/min

Electrical connections:

Rast

2.5; Rast-5; fast-on 6.3x0.8 mm. 

All

major

approvals

Drinking water compatible

Sensors: flow, temperature
Bistable gas valves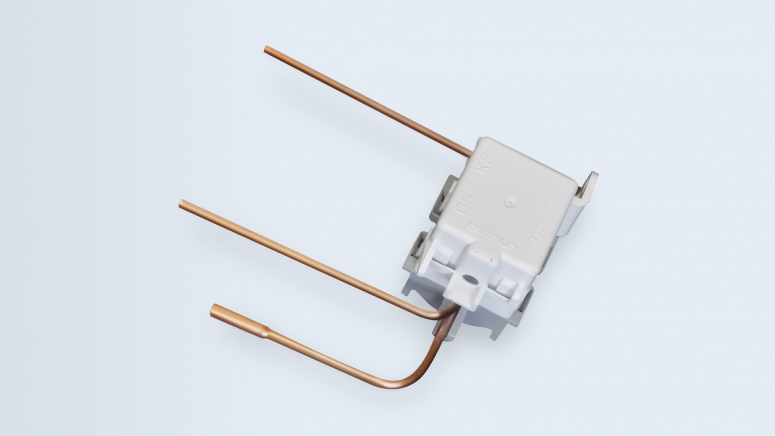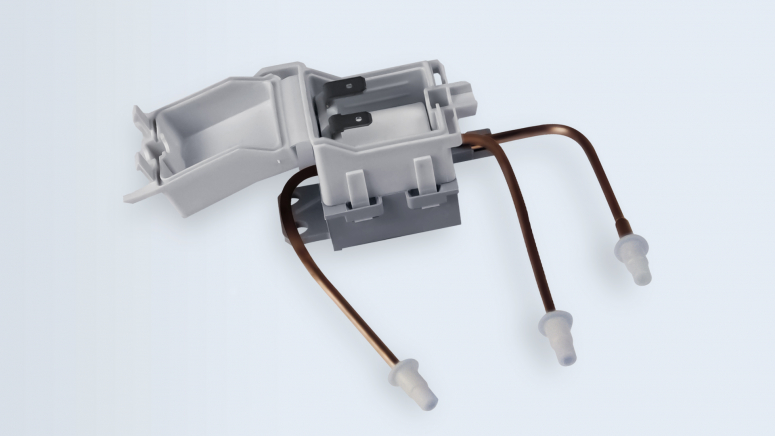 Key features: 
Reduced size

Flow rate at 3 BAR: ≥ 800 L/H

Leakage (external): < 0.5 GR/Year of refrigerant

Leakage (internal) at 3 BAR: < 3 L/H (tested with air)

Operating pressure range: 0 to 16 BAR

MAX fluid temperature:  80°C

Operating temperature range: -20°C TO +60°C

Voltage: 230 Volts (120 Volts available on request)

2 applications,

switches valves (n°3 pipes) or stop valves (n°2 pipes)

Low power consumption

Compatible with gas R134A and R600A

Limited noise during operations
Fan motors
Description
AC Condenser 
This motor is used in domestic refrigerators with an axial fan to cool the compressor the compressor. It is located in the rear side of the refrigerator and it  has characteristics of low operative noise, heigh efficiency and long life. It is produced with different mounting features. 
AC Evaporator
This motor is used in domestic refrigerators to re-circulate the cold air from the freezer compartment into the food compartment, It is produced with different mounting features and connector configuration.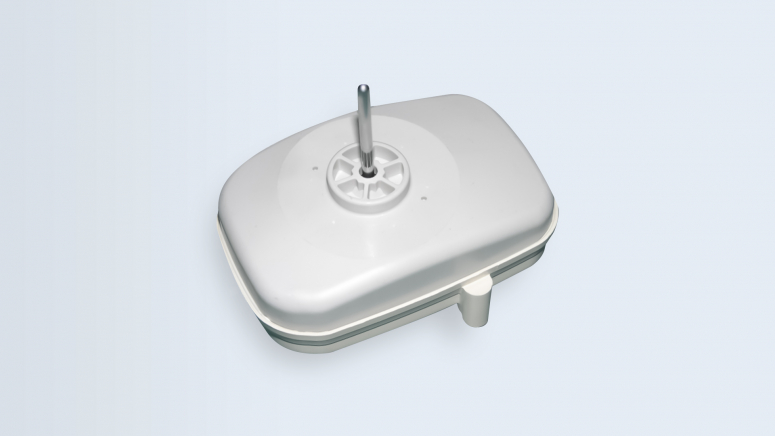 Key features: 
Voltage:  115 to 230 V

Frequency:  50 to 60 HZ

Input Power: 1.6 W

Output Powe: 0.75 W

Nominal Speed: 2,300 RPM

Efficiency: 47%

Dissipated Power: 0.85 W
User interfaces
Description
User Interfaces for Refrigerators (combi, single door, double door, built-in)
Key features:
Embedded 32-BIT microcontroller with TFT

/LED image database memory

TFT

/LCD or LED module driving

RGB

 LED driving including light effects

Low-cost customized LED modules

LCD with icons, digits, full graphics

TFT

 with or without embedded touch

Dynamic TFT

 image management

Connectivity W

iFi

/BLE

/NFC

 embedded

Capacitive touch/input interface

Single or multi-key functions

Water/steam proof touch algorithm

Aesthetic panel design and manufacturing

Knob, light ring, TFT

 frame

Chrome finishing, soft feel finishing

PC film with tampon printing

In-mould decoration

Back housing frame for PCBA

 and HMI

 front

Integrated gasket and sealed cable outlet
Main boards
Description
Main Boards for Refrigerators (combi, single door, double door, built-in)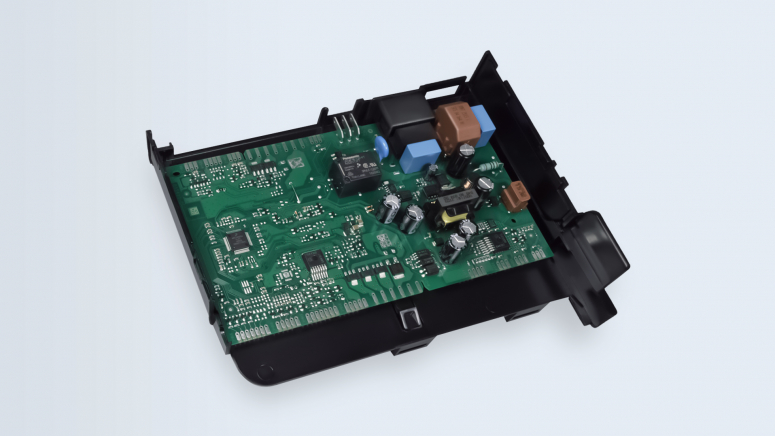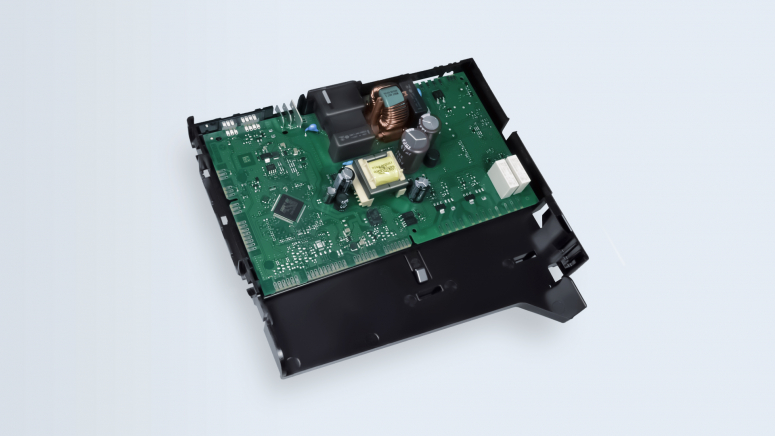 Key features:
32-BIT MCU

 for whole machine management

DC load driving (ON/OFF and PWM

)

AC load driving

Low standby energy consumption

EMI/EMC

 filter embedded

AC/DC signal inputs

Data communication W

iFi

/BLE

/serial

HMI

/UI

/remote boards connections (supply and insulated data communication)