Bitron is a leading manufacturer of a wide range of products used for the manufacture of domestic and professional cooking appliances.
Applications include water control (solenoid valves and safety systems), doorlocks, switches, induction coils as well as a comprehensive
range of electronic main control-boards and user interfaces.
Inlet & safety Valves
Water inlet and safety valves control the water flow into an appliance. Bitron has become the leading solenoid valve supplier to the worldwide appliance market and supplies domestic, professional and industrial markets. Typical valves for washing machine are multiple outlet type. Bitron safety valves can be single or double valves in series, as well as double hose to detect hose leakages leaving the hose water pressure relieved during off time.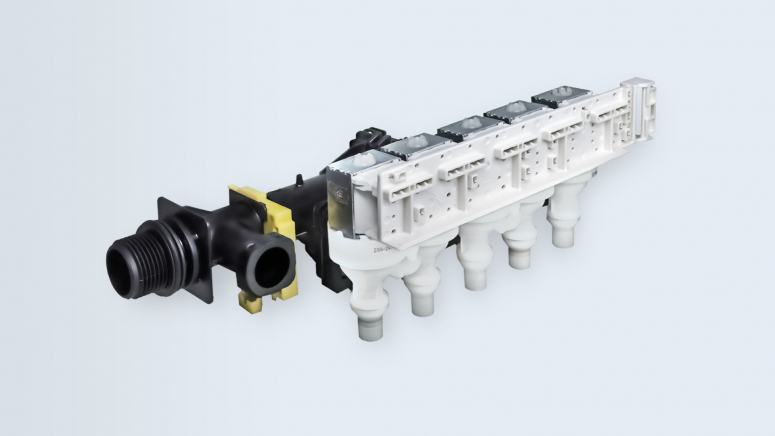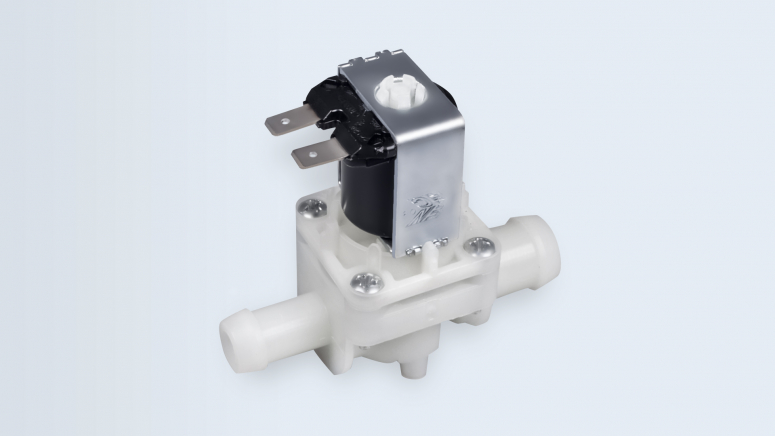 Key features: 
Solenoid valve bodies: from 1 to 2 inlets and from 1 to 6 valves

Safety valves: from 1 to 2 valves,  with protective hose and nut.

Electric and

Pneumatic

actuator

Operating pressure ranges: 0.02Mpa up to 1Mpa

Standard Working Temperatures: ambient max.60°C;medium 90°C;storage -30/+80°C (on request could be customized)

Power supply: DC or AC, from 12V to 380V

Flow regulator :from 0,25 L/min to 20 L/min

Electrical connections:

Rast

2.5; Rast-5; fast-on 6.3x0.8 mm

All

major

approvals

Sensors: flow, temperature
Door locks
Description
Oven doorlock to lock the door during the pyrolitic cleaning cycle. Solenoid actuator for insantaneus locking and unlocking. Feedback of the locking status by microswitch. Available optional closed door signal.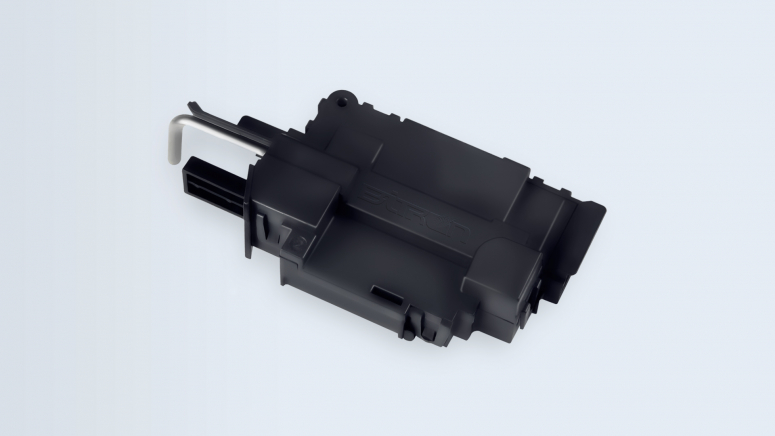 Key features: 
Compliant to EN 60730-2-12

Solenoid rated voltage: 230Vac

Solenoid rated current: 1.6A Rms

Microswitch signal voltage: 24Vdc

Microswitch rated current: 2mA

Temperature rating: 125°C

Mechanical break open force > 300N

Detection slider operating force: 3N
Induction coils
Description
Coils for induction hob completed with temperature sensor and aluminium tray. Plastic frame to hold litz wound coil and glued ferrites. Connection assured by hot crimped terminals. Various coil shapes (round or oval) and dimensions.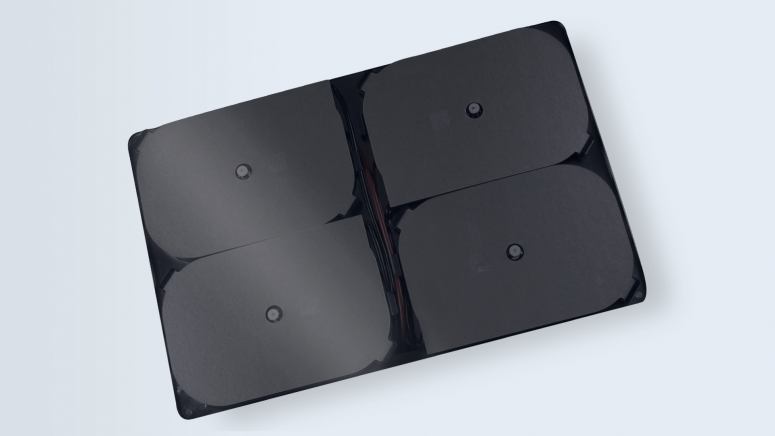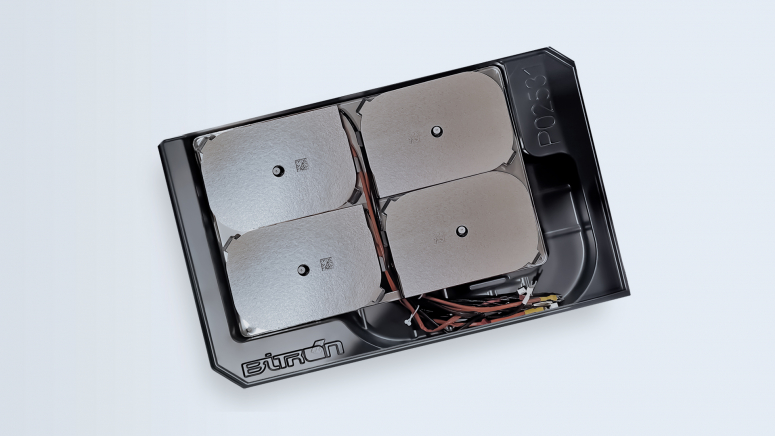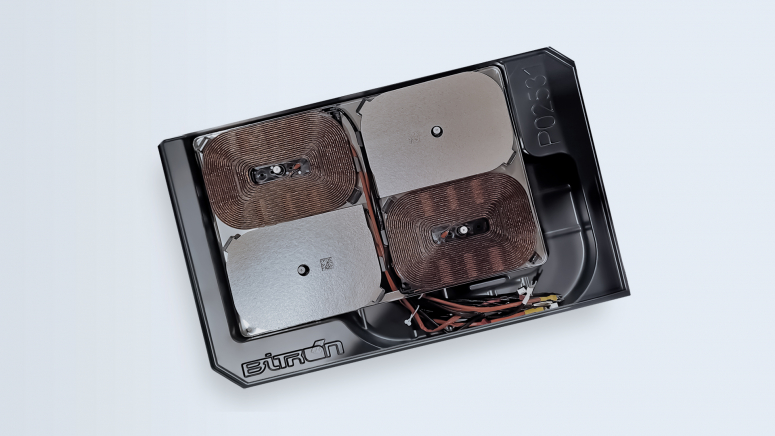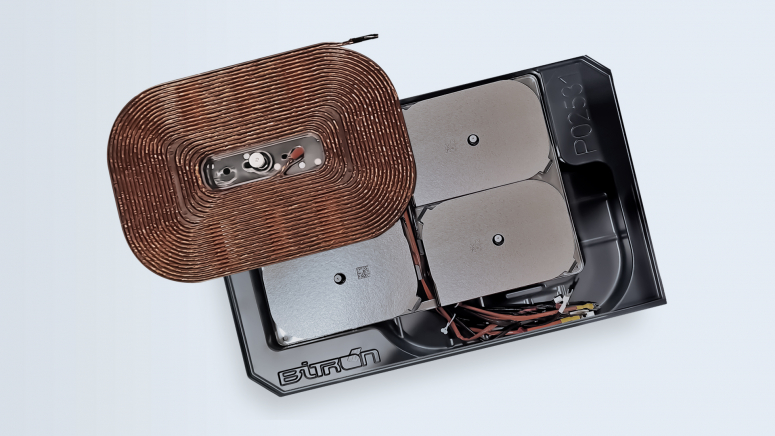 Key features: 
Full automated manufacturing processes with fast set-up

Traceability assured by QR code

Rated voltage: 800V

Operating current= 21A/ 17A (Booster 10 min./Continuous)

Operating Temperature: 0°C +220°C

Temperature rating: 125°C
Switches
Description
Bitron produces a wide range of switches for cooking appliance, moreover we have the technical competence for developing special sensor according to customer needs.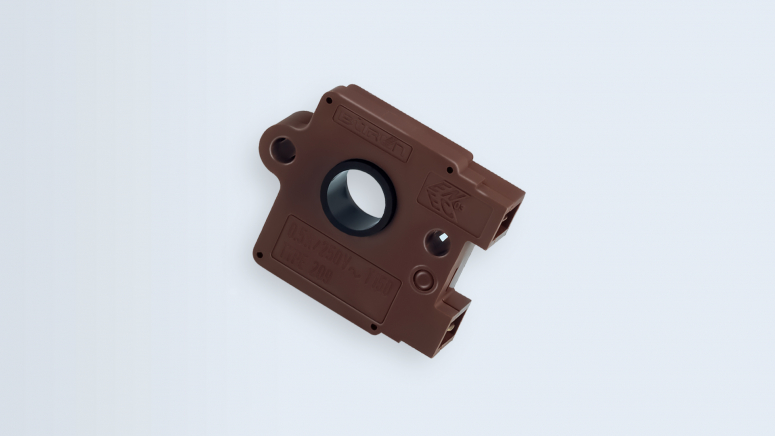 Key features: 
The microswitch for gas application is installed directly on the same axis of the gas valve. When the gas knob is turned and gas begins to flow, the switch immediately actuates the ignition spark

The door detector

is installed in the internal structure of the oven and detects whether the door is closed or open
User interfaces
Description
User interfaces for Cooktops, Hoods and Ovens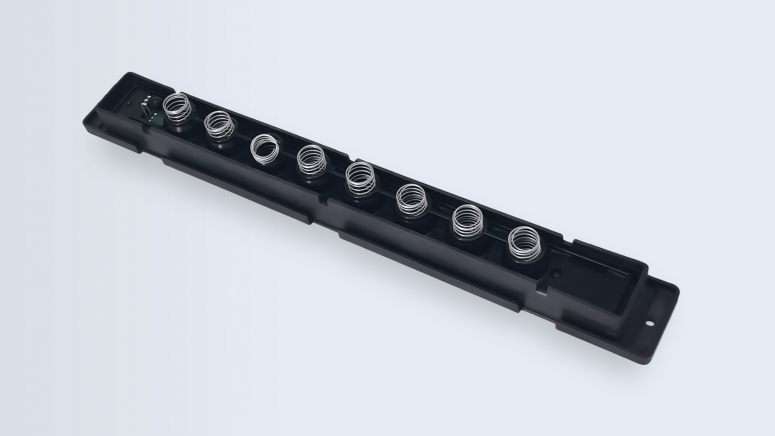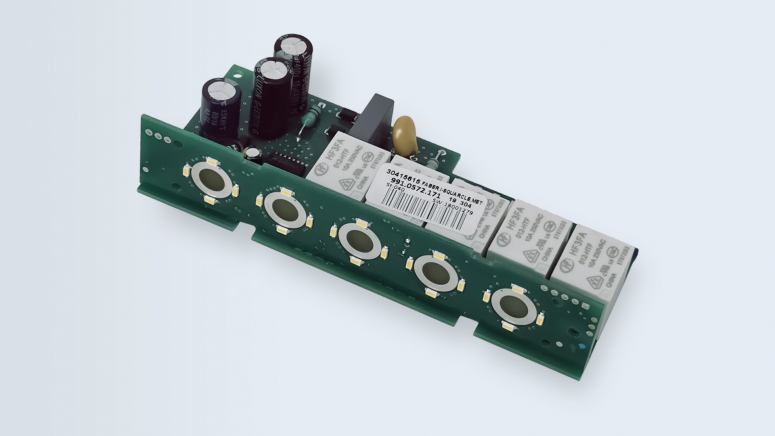 Key features:
Embedded 32-BIT microcontroller with TFT

/LED image database memory

TFT

/LCD or LED module driving

RGB LED

 driving including light effects

Low-cost customized LED modules

LCD with icons, digits, full graphics

TFT

 with or without embedded touch

Dynamic TFT

 image management

Connectivity W

iFi

/BLE

/NFC

 embedded

Capacitive touch/input interface

Single or multi-key functions

Water/steam proof touch algorithm

Low-height solutions

Proximity sensor for gesture control

Integrated IR

 receiver for remote
Main boards
Description
Main Boards for Ovens (Multi cavities, Microwaves, Steam cooking), Hoods and Cooktops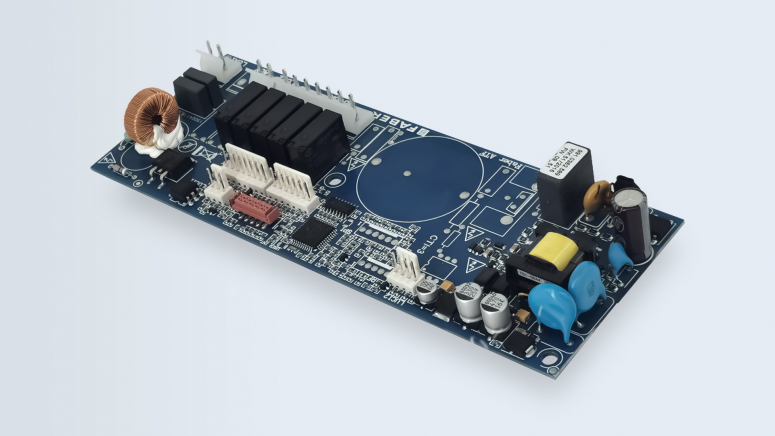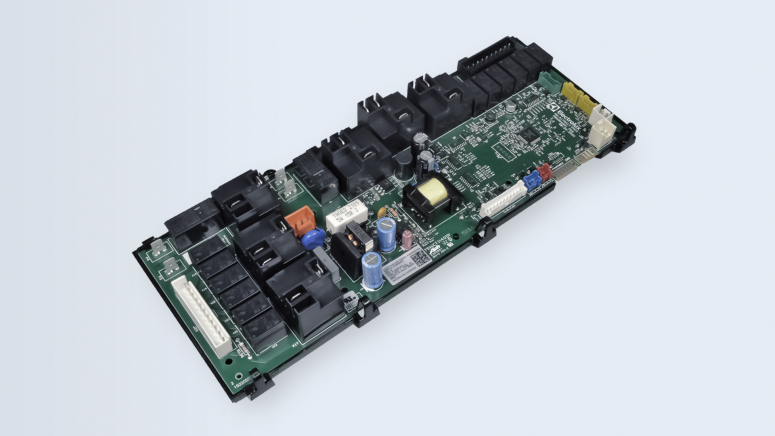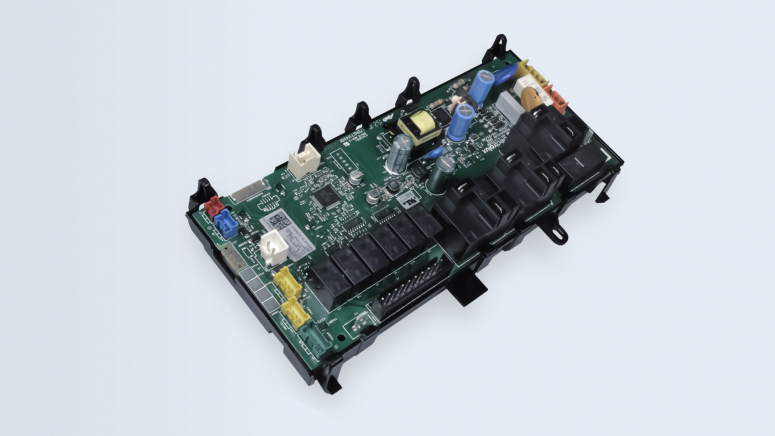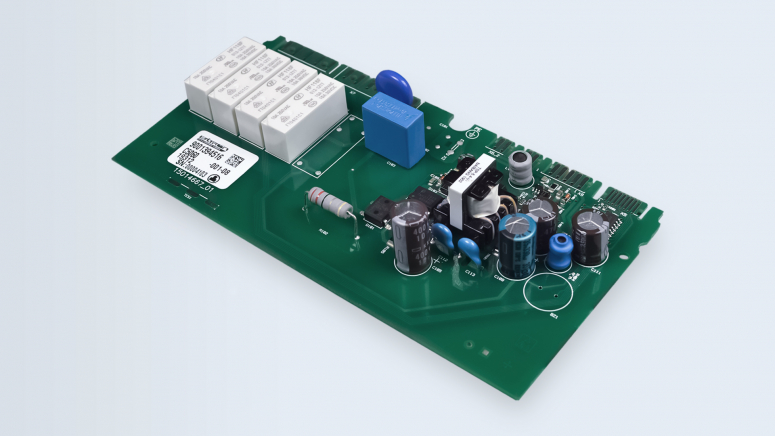 Key features:
32-BIT MCU

 for whole oven management

including multi-cavity ovens

DC load driving (ON/OFF and PWM

)

AC load driving (relay or

triac

)

Magnetron driving

DC sensors management for temperature, including meat probes

AC/DC signal inputs for door sensing, ON/OFF sensing and digital sensing

EMI/EMC

 filter embedded

Low standby energy consumption

Data management W

iFi

/BLE

/serial

HMI

/UI

/remote boards connections (supply and insulated data communication)